Strengths of Panasonic device-related systems
Total support for customers from verification to mass production
We provide full support to our customers through the verification of each semiconductor manufacturing process at our verification center.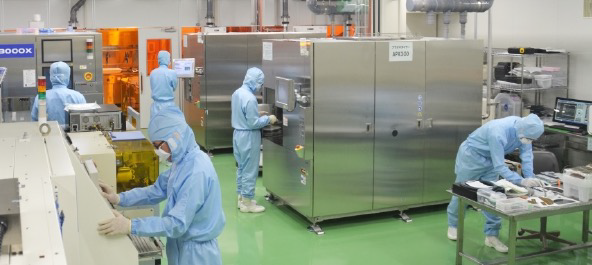 List by process
Semiconductor-related system lineup by process
---
---
Die bonders and flip-chip bonders
The MD-P series high-performance bonders contribute to the miniaturization and functionality enhancement of devices and modules.
Capable of high-quality mounting of various devices, improving the yield.
---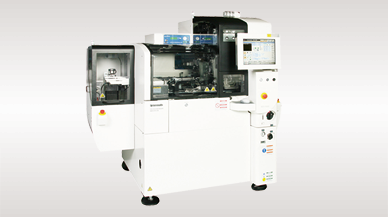 Die Bonder
MD-P200
Bonding device that is compatible with various bonding processes for state-of-the-art device assembly.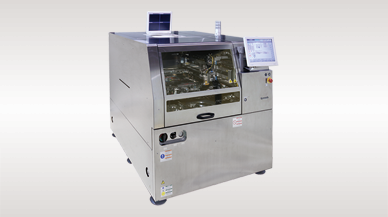 Flip-chip Bonder
MD-P300
Supports φ300 mm wafer supply. Realizes high-speed and high-accuracy flip-chip bonding applicable to COW bonding too.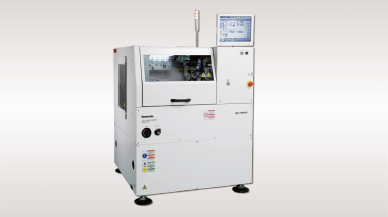 Flip-chip Bonder
MD-P200US2
Specialized ultrasonic flip-chip machine. Uses proprietary US tool and achieves a consistent quality.
---
Dry etchers
APX300 is a batch-type dry etching machine capable of high-speed and high-precision processing.
A variety of processing technologies accumulated through mass-production contribute to the development and production of devices such as LEDs, SAW-F, and MEMS.
---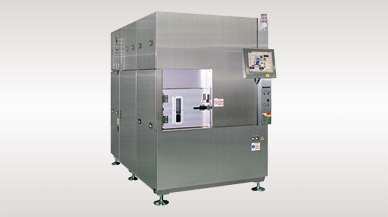 Dry Etcher
APX300
Housing multiple devices in one box contributes to increase in area productivity.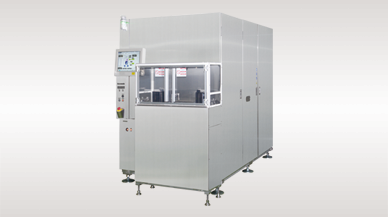 Dry Etcher
APX300 (S option)
The E620 process chamber with extensive track record is bonded on the latest APX300 platform.
---
Plasma cleaners
The PSX307 series parallel plate plasma cleaners are designed for PCB cleaning and surface modification, and ready for automatic transfer. They improve the adhesion and bonding performance during the packaging process, ensuring the high quality required for communication and automotive devices.
---
---
Plasma dicer
APX300-DM is a plasma dicing machine capable of high-speed and high-precision processing.
Damage- and particle-free processing with a reduced dicing width improves processing quality and productivity.
---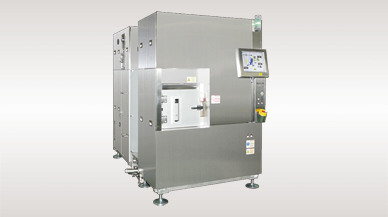 Plasma Dicer
APX300-DM
Reduces damages, takes more chips and increases productivity with the next generation plasma dicing technology.
Features of Panasonic semiconductor-related systems
Bonders
The lineup of MD-P series provides the optimum mounting accuracies and methods for customers' various devices. The MD-P300 series, which supports FOWLP, and the MD-P200 series, which uses Panasonic's original ultrasonic technology, contribute to the production of miniaturized packages.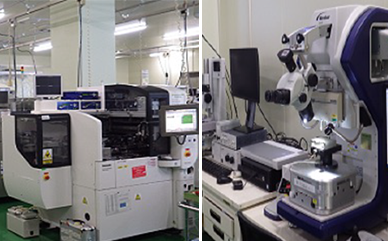 ---
Dry etchers
The APX300 generates a high density and highly uniform large-area plasma, contributing to the production of devices such as SAW-F, power devices, LEDs, and MEMS. The multiple ESC electrodes directly pick up individual PCBs to improve the cooling efficiency and reproducibility.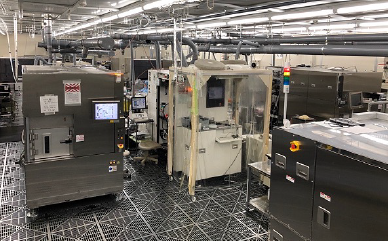 ---
Plasma cleaners
The PSX307 series contributes to high-quality packaging with Panasonic's original plasma technology that help modify the surfaces of objects, leading to the improvement of the bonding performance for wire bonding and flip-chip bonding and wettability of mold and underfill materials.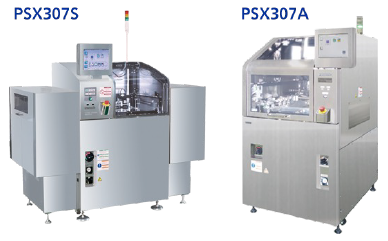 ---
Plasma dicers
APX300-PD is capable of damage- and chipping-free dicing while achieving higher productivity than the blade or other conventional methods. The particle-free dicing of chip components of various shapes and layouts contributes to the production of advanced packages.
Exhibition and Seminar Information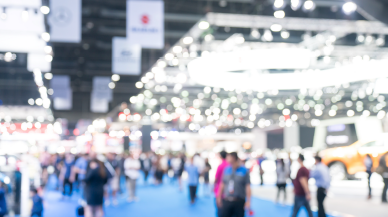 Information on current seminars and exhibitions is posted here. Information on past seminars and exhibitions is also available.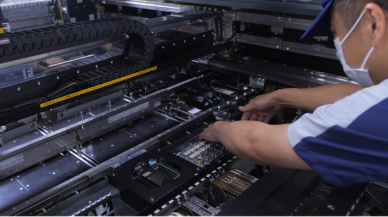 Maintenance solution
Panasonic provides reliable lifetime product support to customers ranging from installation to replacement.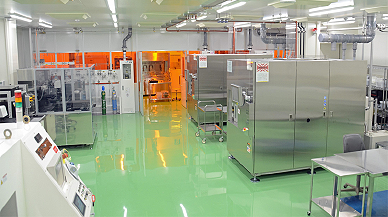 Mounting Center
Dry etching / Plasma dicing / plasma cleaning / Die bonding / Flip-chip bonding
Verification
Demonstration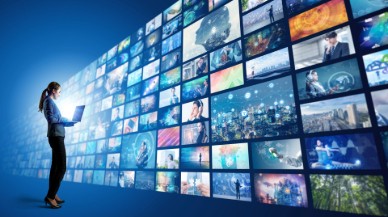 Video library
You can view a list of product and business introduction videos.
We will be adding new videos as they become available.
---
Feature stories about our technology
---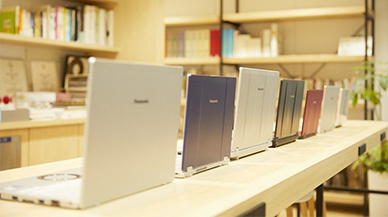 Mounting Machines and Proprietary Systems That Support Production of Let's Note Computers