---
Our Purpose
Change Work,
Advance Society,
Connect to Tomorrow.
CEO Message
Panasonic Connect plays a central role in the growth of the Panasonic Group's B2B solutions business and provides new value to its customers by working with them on the ground, facing their challenges alongside them.
Our company's purpose, the very reason for our existence, is to "Change Work, Advance Society, Connect to Tomorrow." By driving innovation in the supply chain, public services, infrastructure, and entertainment sectors, we aim to contribute to the realization of a sustainable society and to ensure well-being for all.
Above all, we value "connecting" with our customers, being close to them and truly understanding their challenges, so that we can continually help them to solve problems and make even greater contributions to their businesses.
I look forward to your continued support.
Panasonic Connect Co., Ltd.
CEO
Yasu Higuchi
---
---
Our Story
At Panasonic Connect, we help our customers connect today for a better tomorrow. We work with them and our partners on the ground, facing their challenges alongside them.
Whether it's their technology, process, or operating site, we help improve and innovate work where the most impact is created. This allows us to be constantly learning and iterating, helping our customers and ourselves get smarter in the process.
Leveraging our decades-long experience and the latest technologies, we connect everything we provide, from hardware and software to smart components and autonomous systems, to create value for customers' business.
We connect people, processes, and technologies to move society forward.
It's our way of ensuring a sustainable future for our customers and our planet.
It's how we partner for tomorrow.
---
Our 5 Core Values
---
---
Our Business
Change Work, Advance Society, Connect to Tomorrow.
---
---
A better future through "Gemba Process Innovation"
In order to succeed in creating a better future, changes must be made to the "gemba" — the frontline operations that are essential to both business and our daily lives. We first help visualize core operational issues and then enable people and equipment to continually optimize their work by organically connecting data in ever-changing, complex frontline processes. Through this Panasonic Connect brings innovation to a diverse range of industries. By leveraging Gemba Process Innovation to solve challenges we work alongside our customers with the ultimate goal of creating efficiency, a better society and a sustainable future.
---
Supply Chain
Manufacturing / Logistics / Retail
We draw from a wide range of proprietary technologies including sensing, AI and robotics, combine them with our advanced hardware and Blue Yonder's Luminate™ software platform, and utilize our deep knowledge of industrial engineering to optimize supply chain operations. By combining all of these, we are able to provide integrated solutions that solve problems hidden deep within customers' supply chains. Through this we help to provide end-to-end solutions that optimize our customers' businesses and enhance consumers' experiences.
---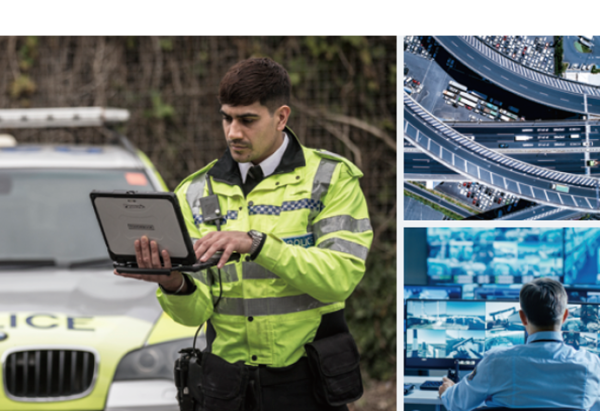 Public
Education / Police / Government
With a wide range of public service sector solutions we contribute to the creation of a better society through the provision of IoT-enabled information systems including cutting-edge, rugged computers, handhelds and tablets. Our proprietary advanced technology and ICT systems help to improve the accuracy and efficiency of police work. We provide state-of-the-art video and lecture capture solutions for educational institutions to realize hybrid and remote lessons, allowing educators to deliver the same quality content regardless of the student location. Furthermore, we deliver regional disaster prevention systems to local governments.
---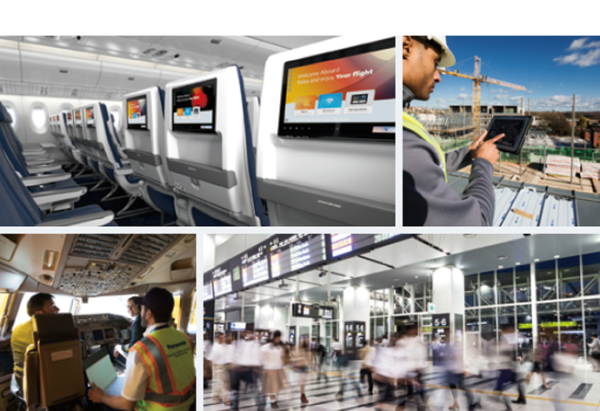 Infrastructure
Aviation / Railway / Energy
By fully immersing ourselves into infrastructure operations — which support a secure and convenient society — we help to visualize issues in the customer's operations with sensing and communication technologies thus advancing process reforms. We create new airline passenger experiences with fast yet highly effective facial recognition-based immigration processing procedures and state-of-the-art in-flight entertainment systems, while our integrated monitoring systems enable operators to quickly grasp and respond to airport security situations. We streamline railway operations with safety management systems in stations and at command centers, and enhance passenger services on trains. Furthermore, we provide security enhancement measures for stable energy supply.
---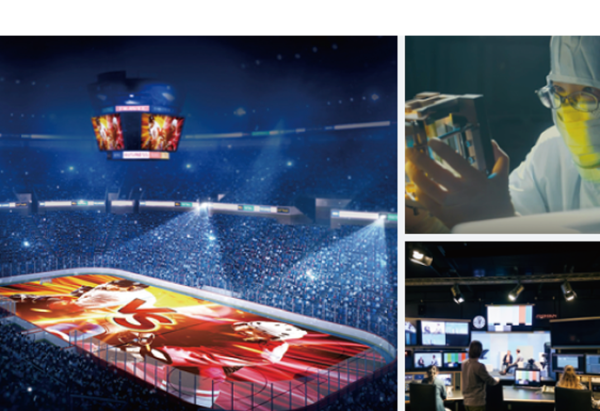 Entertainment
Stadiums / Broadcast / Events
We provide total solutions support from production to management in the ever-evolving broadcasting industry through a variety of AV products and systems with functions and expandability that enable high-definition video (4K / 8K) and integrated production (IP). Utilizing digital signage, projection mapping, and professional sound equipment, large-scale entertainment venues can be brought to life with state-of-the-art audiovisual technologies, expanding the horizon for the entertainment industry and connecting people through immersive experiences.
---
---
---
---
Design
Our business fields vary widely, from the supply chain, to public services, infrastructure, and entertainment. In all these fields, Panasonic Connect maintains a hands-on approach to design, immersing ourselves among those who have industry expertise and cultivating creative talent who can truly empathize with our customers' needs, and discover new customer experiences. This is where the value of Panasonic Connect design is created.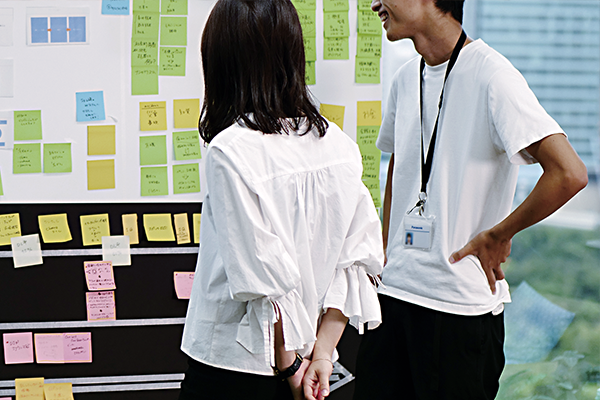 ---