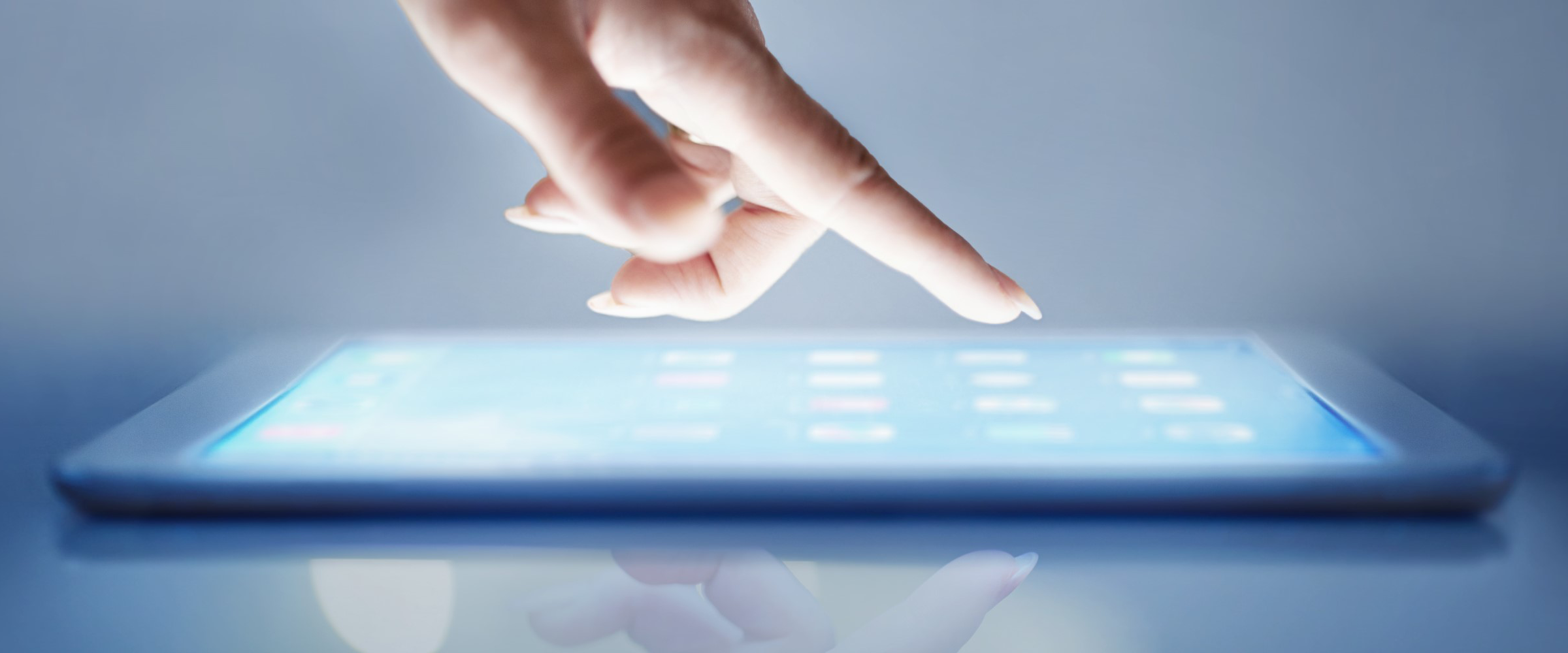 Strengths of Panasonic display-related systems
High-quality and high-reliability mounting process solutions with the industry's number-one track record
The FPD manufacturing process has a step of mounting a driver IC and FPC on a panel. This step requires a particularly high level of precision. Panasonic offers our time-tested high-quality and high-reliability mounting solutions and mass production systems that dependably manufacture conforming products.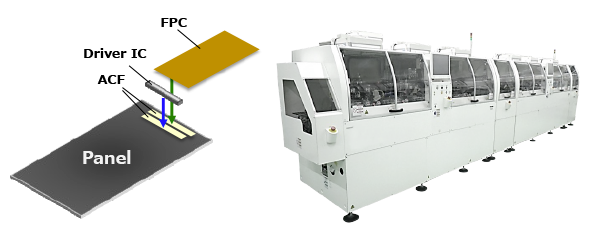 List by process and application
Display-related systems lineup by process and application
---
---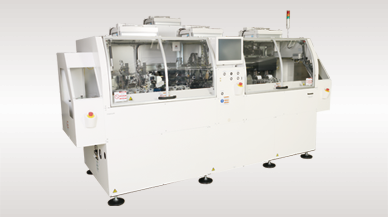 COG/FOP Dual-purpose Bonder
FPX007CG/FP
By changing component supply units, four different bonding (COG/FOG/FOP/COP) enabled.
COP/FOP Dual-purpose Bonder
FPX007CG/FP2
Equipped with advanced functions essential for flexible AMOLED production. The bonding quality and productivity cultivated through COG bonding for LCDs are also realized in COP/FOP bonding for OLEDs.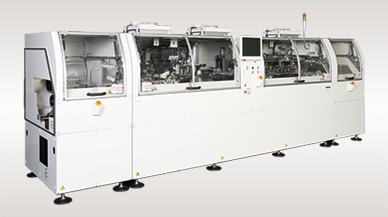 FOG/FOF Dual-purpose Bonder
FPX007FG/FF
Flexible support for FOF mounting on TCP with panel flipping unit. Increases production quality in combination with our mounting inspection machine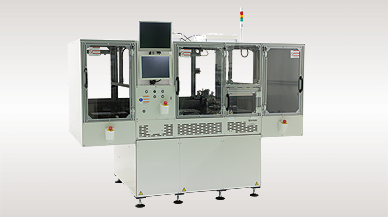 Impression Inspection Machine
FPX007AI
High-speed inspection of all pins of flexible OLED panels. High-speed tracking AF and MBR detection method optimized for plastic panels.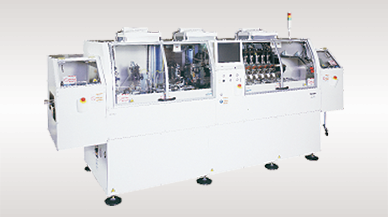 COG Bonder
FPX105CG
COG bonding technology we have been developing realizes further bonding quality and productivity improvement and an advanced COG bonder that is easier to use.
COG Bonder
FPX005CG
COG bonder supporting two sides bonding of panels up to sizes of 1-inch to 7-inch.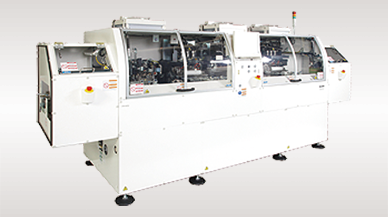 FPC Bonder
FPX105FG
Support wide range of FPC bonding from ones used for cellphones/smart phones to those for tablets or notebook PCs.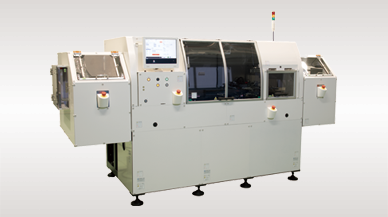 Impression Inspection Machine
FPX101AI
High-speed, high-accuracy inspection of COG/FOG mounting conditions of LCD and AMOLED panels. Equipped with an auto-focus camera to achieve an inspection speed time of 3 s/panel.
Features of Panasonic display-related systems
IC/TCP bonders
IC/TCP bonding is available by changing the component supply units.
Our original fixed-point mounting (temporary bonding) ensures high-precision mounting.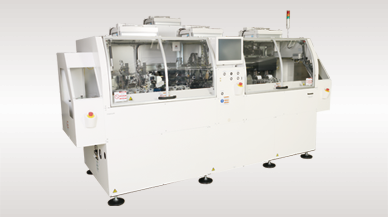 ---
FPC bonders
Equipped with a universal tool for temporary bonding.
Highly adaptable to various shapes and sizes of FPCs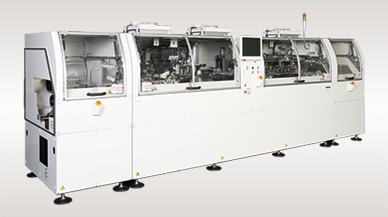 ---
Impression inspection machines
High-speed, high-accuracy inspection of ACF bonding conditions of mounted components.
Capable of inspecting all mounted components and pins using a line scan camera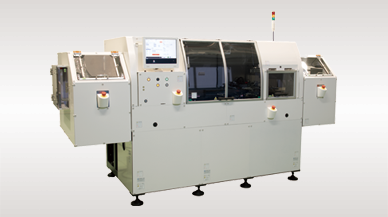 Exhibition and Seminar Information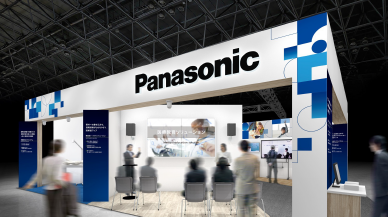 Information on current seminars and exhibitions is posted here. Information on past seminars and exhibitions is also available.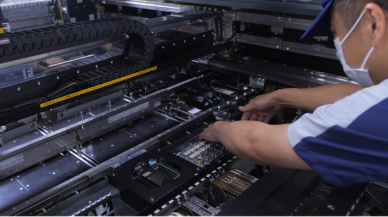 Maintenance solution
Panasonic provides reliable lifetime product support to customers ranging from installation to replacement.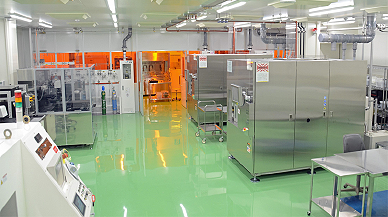 Mounting Center
Dry etching / Plasma dicing / plasma cleaning / Die bonding / Flip-chip bonding
Verification
Demonstration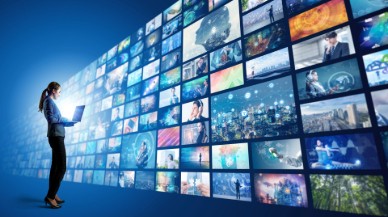 Video library
You can view a list of product and business introduction videos.
We will be adding new videos as they become available.
---
Feature stories about our technology
---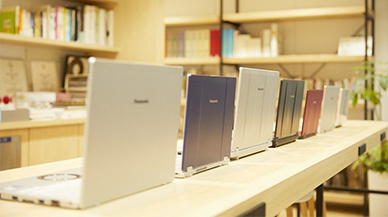 Mounting Machines and Proprietary Systems That Support Production of Let's Note Computers