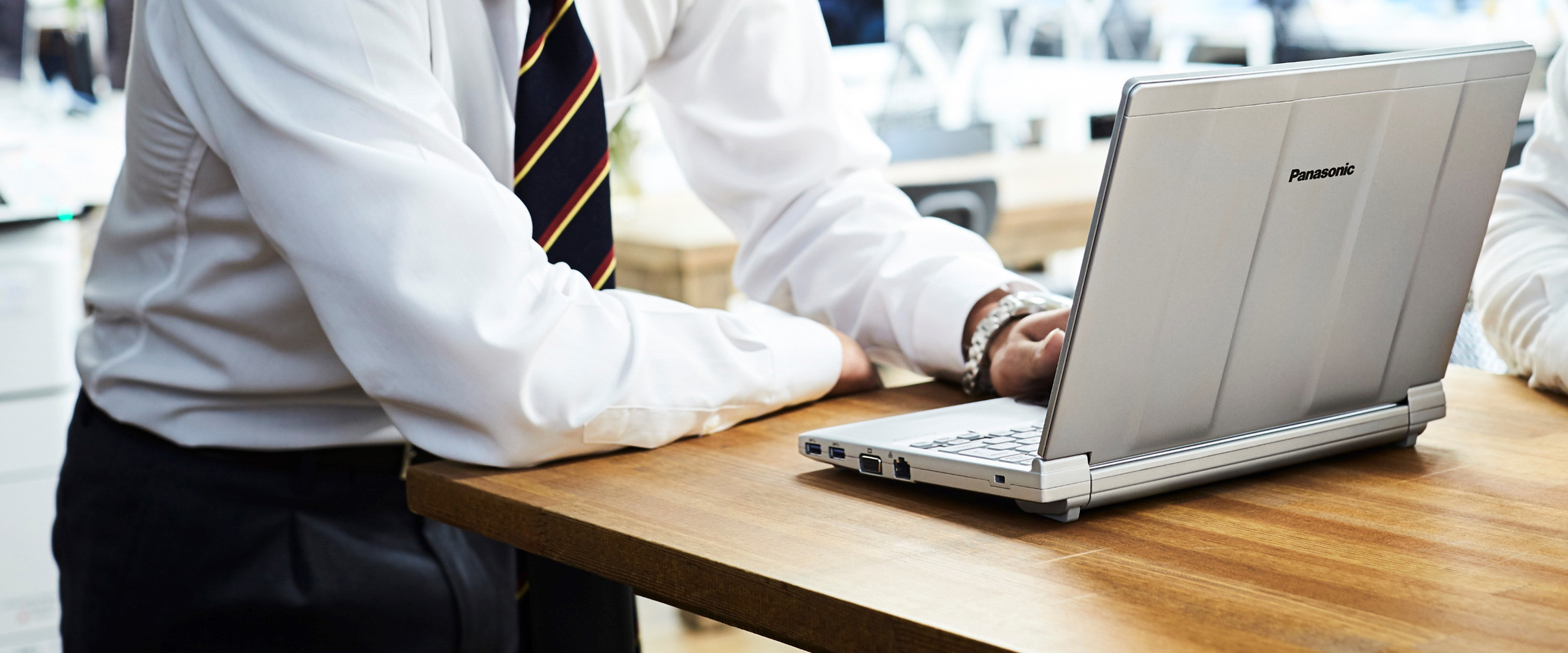 Mounting Machines and Proprietary Systems That Support Production of Let's Note Computers
Feature Stories About Our Technology
January 19, 2022
Mounting machines and proprietary systems that support production of Let's note computers
With the spread of COVID-19 beginning in 2020, the world is being forced to respond to a pandemic the likes of which has never been seen before. People's lives have been transformed, "stay-at-home demand" has increased, and diverse work styles such as telecommuting, remote education, and digital transactions, have accelerated.
Many who have experienced telecommuting are convinced that they can work from home and want to continue that lifestyle. Companies are responding to such employee demands by creating work environments focusing on laptop computers.
Panasonic's Let's note computer has been supporting workers who work anywhere for a long time. This year marks the 25th anniversary of its birth, and we are aiming to realize more comfortable telecommuting by supporting "hybrid work," a new work style that allows people to work not only anywhere but also anytime and with anyone.
---
Let's note: 25 years of effort and future needs
Rather than pursuing superficial stylishness, Let's note places importance on capturing the "essence of needs" in accordance with the times. In the past, the design changed with the times. Once Panasonic understood the essence of something easy to use for work, we did not change the design but enhanced the functionality and operability for businesspeople who carry the Let's note with them to business meetings with customers and on the road. Light enough not to be a burden to carry, tough enough to be carried with confidence, and a battery run time long enough to work all day on the built-in battery alone are the three features that we have refined with our engineering and planning departments.
---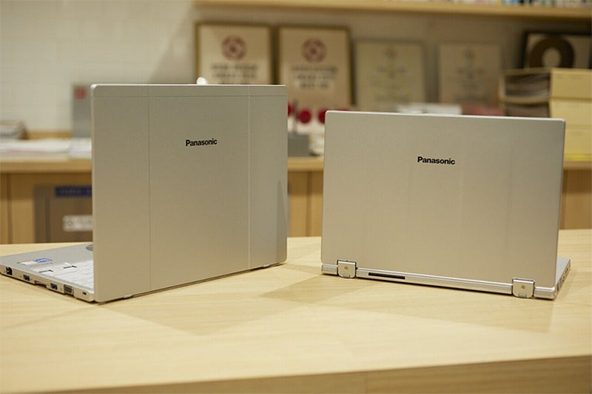 Now with the COVID-19 pandemic, many companies are encouraging telecommuting, and face-to-face communication has been replaced by web conferencing and text chat using laptop computers. In light of this change in work styles, the FV series has evolved to enable businesspeople to work comfortably from home. The newly designed speakers make it easy to hear voices even during web conferencing, and the 14-inch display size makes it easy enough to work at home where it is difficult to use a large monitor. Usability has also improved with the large-diameter wheel pad being easy to operate without a mouse. Panasonic will continue to back up our customers by understanding the "essence of needs" that users seek, and pursuing solutions that can meet those needs with speed and enthusiasm.
---
Panasonic PCB mounting machines support production of Let's note computers!!
Panasonic's PCB surface mounting machines are all lined up at the Kobe Factory, where Let's note is manufactured. Panasonic's mounting machines incorporate more than 2,000 electronic components into the internal PCB of a laptop computer. If even a single small electronic component is misaligned when assembled into a PCB, the quality of the finished product is greatly affected. A QR code is firstly printed on the PCB to manage each individual PCB. Then, a screen printer applies an alloy called a "solder" to secure the electronic components to the PCB. After confirming that printing has been completed by the solder inspection device, the mounting machine incorporates approximately 27 components onto the PCB per second.* Panasonic's mounting machines calculate the optimum and shortest mounting positions, and accurately mount components on the PCB at high speed. A component visual inspection device is then used to check the mounting position of the components, and the components are placed in an oven called a "reflow oven" where heat is used to solder the components together.
* When installed at maximum machine specification speed.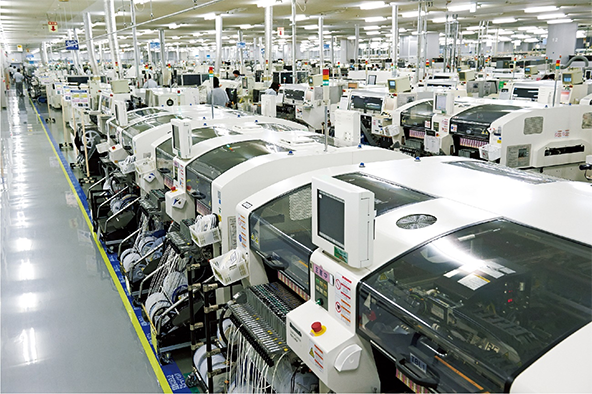 ---
The proprietary Panasonic system enables automatic correction and highly accurate mounting without stopping production
In order to improve the quality of Let's note production, the Kobe Factory has introduced Panasonic's proprietary system called "Advanced Process Control (APC)." The APC-FB (feedback control) software automatically corrects for solder printing misalignment caused by thermal expansion of machines, without stopping the line during production. Additionally, APC-FF (feed-forward control) is also used, in which the mounting machine instantly and automatically corrects the mounting position even if the solder printing position changes due to variations in the PCB itself, and correctly mounts the components at the target position. Furthermore, to maintain high mounting accuracy, we have recently introduced APC-MFB2 (mounter feedback control), which performs feedback correction from the mounted component visual inspection machine (AOI) to the mounting machine. This solution enables production lines to automatically stabilize and maintain high levels of printing and placement accuracy. In addition, the system's robustness against material (solder and PCB) variation has been improved to realize high-quality production without defects. For over 20 years, Panasonic has utilized its component-by-component verification know-how to combine optimal mounting methods with effective self-alignment to achieve stable, good-quality production. Before the introduction of the APC system, Panasonic's Kobe Factory had to stop production and devote a lot of man-hours to inspections. Currently, this function reduces inspection time and helps both improve productivity when manufacturing Let's note, and produce good products.
---
---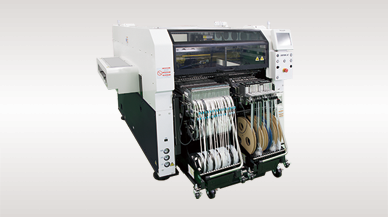 Modular Placement Machine
NPM-WX, WXS
Covers a wider range of production types by supporting a variety of supply units and increases throughput by manpower saving on the mounting floor.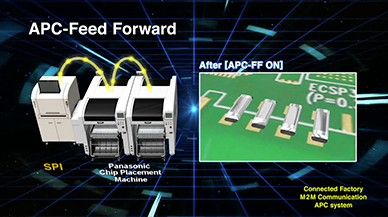 APC System
Adoption of the latest 16-nozzle head V3. Advancement of head drive unit motion control.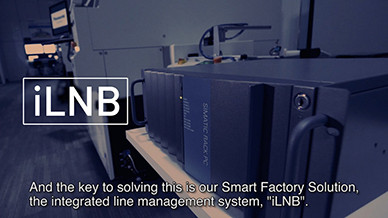 Integrated Line Management System
iLNB
Optimization of the entire production line by "connecting" Panasonic machines, non-Panasonic machines, and higher-level systems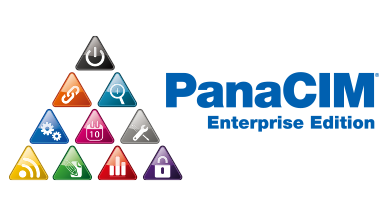 Mounting MES Software
PanaCIM-EE Gen2
Support is provided for improvement in QCD in each task related to mounting, through centralized management of the entire mounting floor