Modular Placement Machine NPM-WX, WXS
Modular Placement Machine NPM-WX, WXS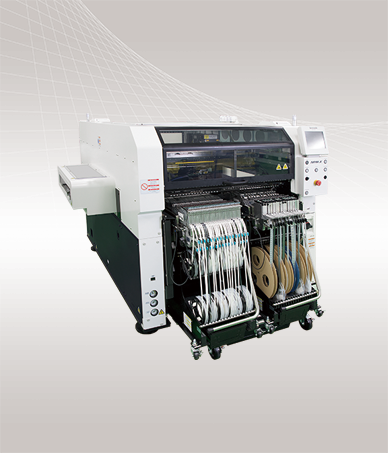 We propose a mounting line to achieve a smart factory with high productivity and high quality geared toward labor-saving.
Evolved basic performance

High productivity and high-quality mounting
Comparison with W2 (productivity, accuracy)
Expansion of production style

Various feeder configurations

New tray feeder (24-component type tray feeder)
Example of 1 beam machine

Realization of smart factories - Labor-saving functions

Automatic recovery 1, 2 remote operation AOI display function

Realization of smart factories - Quality improvement functions

Recognition before pickup
Features and Benefits of "Modular Placement Machine NPM-WX, WXS"
Realization of flexible line configuration with expansion of compatible components for various placement heads
---
---
Four types of parts supply units allow for various parts supply layouts
---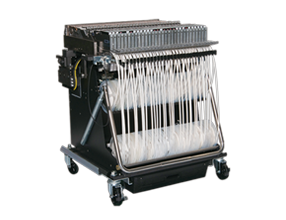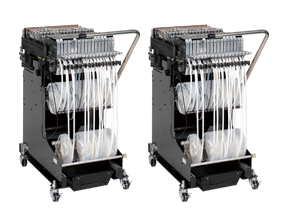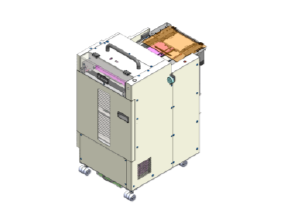 24-component type
Tray feeder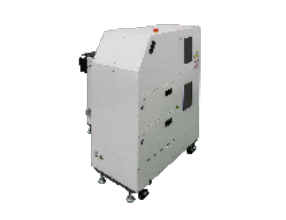 ---
Mounting line APC-5M*1
*1: APC-5M is to be used with NPM-WX only. Not applicable for NPM-WXS.
By monitoring real-time "5M conditions" and "machine operations", it detects any changes (variations) in 5M, and performs more intelligent 5M process control and predictive maintenance of the line to realize production of good products and stable operation.
---
---
APC-5M: Real-time unit monitoring
The condition of the subject unit is monitored in real time, and based on the changes in the monitored values, the user is notified of maintenance timing and conditions that may interfere with production.
This function allows maintenance to be performed at optimal timing.
---
---
Introduction video of "Modular Placement Machine NPM-WX"
Introduction video of "Modular Placement Machine NPM-WXS"
---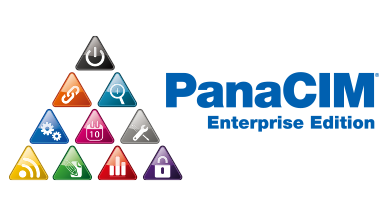 Installed MES software
PanaCIM-EE Gen2
Support is provided for improvement in QCD in each task related to mounting, through centralized management of the entire mounting floor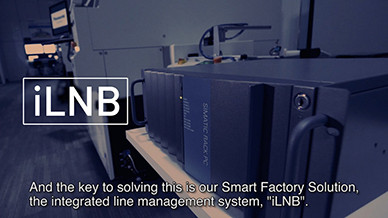 Integrated line management system
iLNB
Optimization of the entire production line by "connecting" Panasonic machines, non-Panasonic machines, and higher-level systems
Exhibition and Seminar Information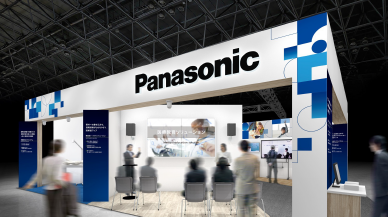 Information on current seminars and exhibitions is compiled and posted here. Information on past seminars and exhibitions is also available.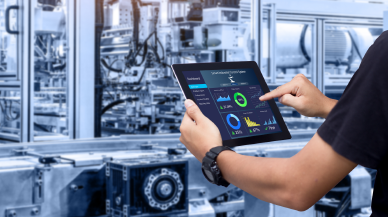 Line simulation
Tact simulation can be performed according to the mounted components and supply form.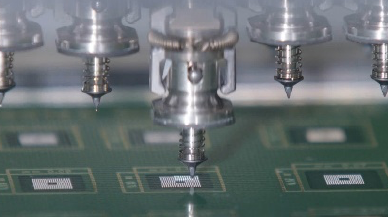 Mounting feasibility study (nozzle selection)
We propose the optimum nozzle for the mounted components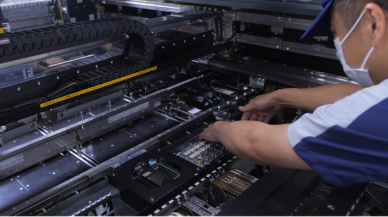 Maintenance solution
To ensure that our mounting machines can be reliably used by our customers for many years after delivery, we not only maintain the machines, but also continue to support our customers throughout the life span of the machines, reducing production loss, stabilizing operation and improving work efficiency.