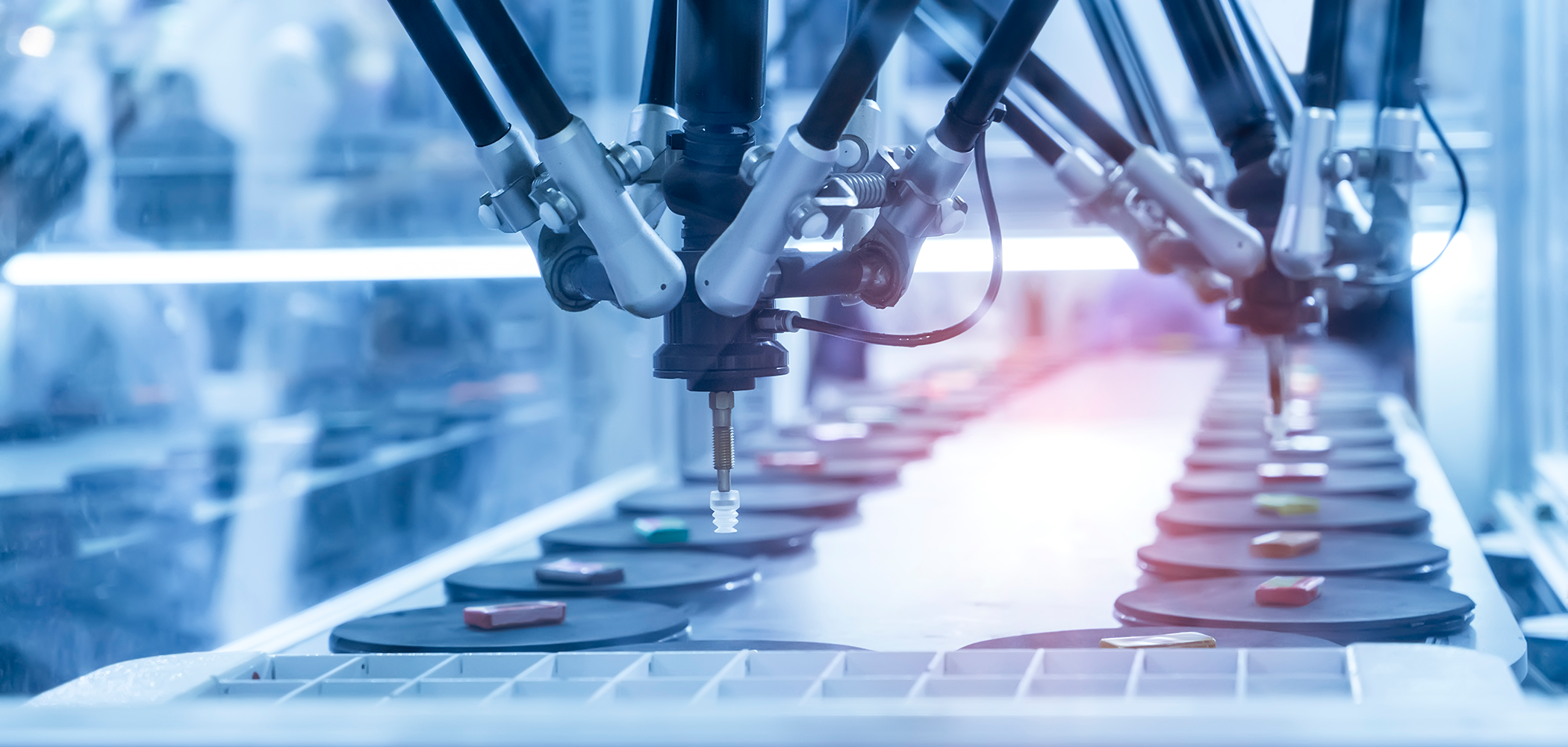 Automation and Manpower Saving Solutions
We propose high-quality production systems using "Panasonic's process management techniques" and "collaboration through cooperative system integrator"
Do you face any of these problems?
Assembly, testing, and packing processes are inefficient because they rely on manual work
Quality management of processes that rely on manual work is difficult
Need high-quality, low-cost automated production
Automation/manpower saving solutions for the FATP process (assembly, testing, packing)
---
Automation of assembly, testing and packing processes
It is important to improve the assembly, testing and packing processes to "reduce defective products," "reduce costs," and "shorten the lead times."
We support automation of these processes in collaboration with other companies.
Earnestly addressing problems at manufacturing sites
From listening to the customer's needs to maintenance of the installed equipment, projects are managed consistently by Panasonic.
We ensure that the installed equipment proves to be effective.
Utilizing the know-how in precision work for automation
By utilizing Panasonic's products and our long-standing manufacturing know-how, we contribute to the automation of precision work that could only be done by humans in the past.
We start by listening to the customer's problems
Know-how and project management skills cultivated at manufacturing sites and 
Alliances with internal and external collaborators, are our strengths
---
FPC (flexible printed circuit) insertion into the connector 1
Process of inserting an FPC into 2 types of connectors. The image recognition technology used during insertion is also introduced.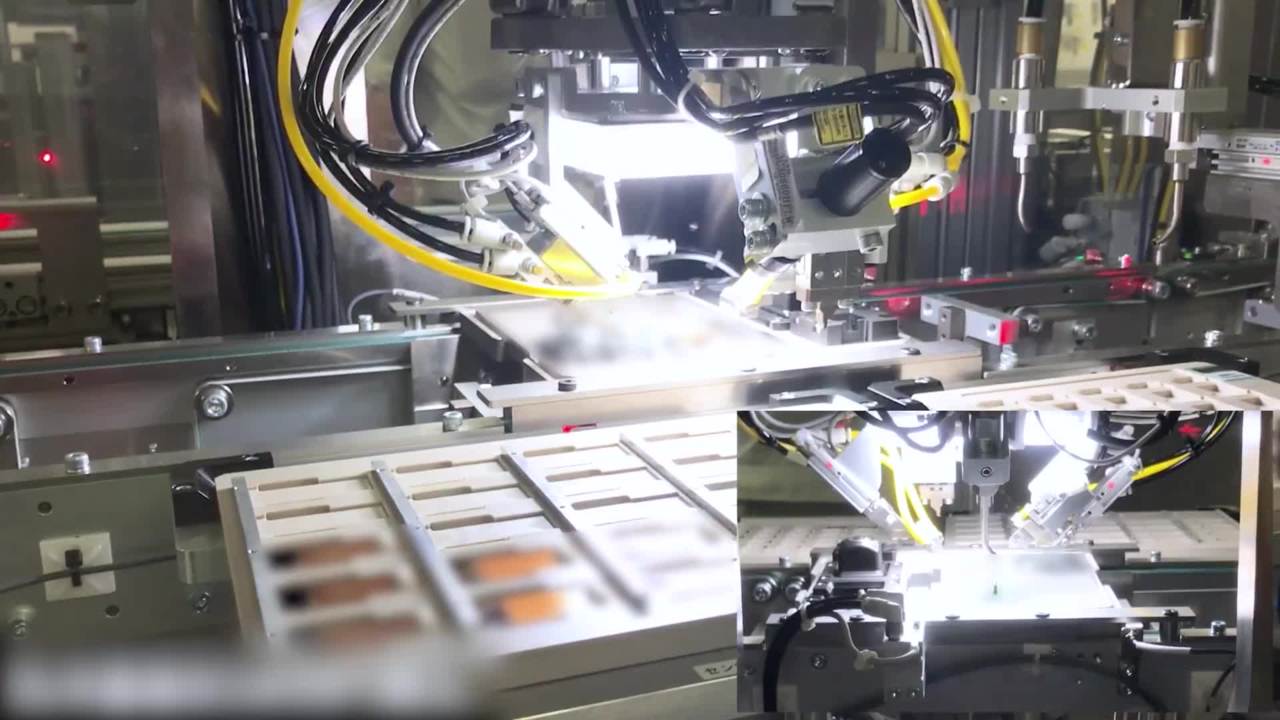 Automated assembly line for in-vehicle camera modules
Process of inserting an FPC into the PCB connector using Panasonic's parallel link robot.
---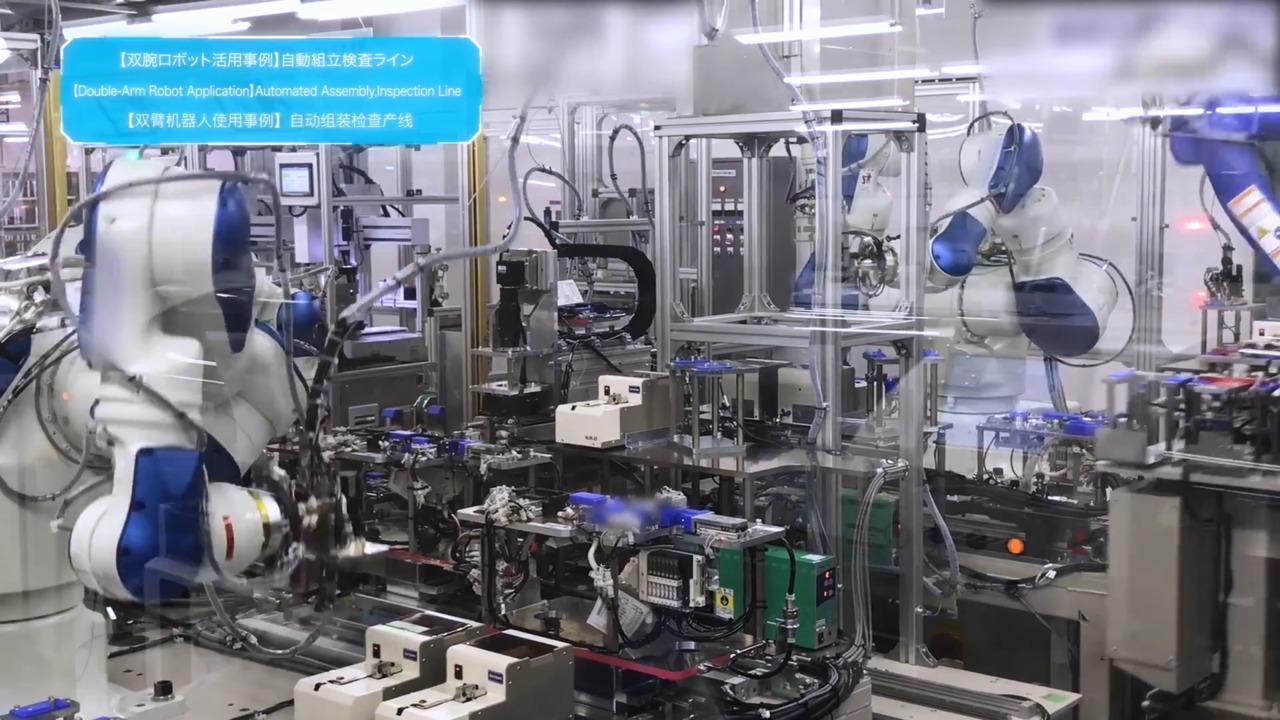 Automated transceiver assembly line 1
(Picking, assembly and inspection)
"Component picking," "Product assembly" and "Screw tightening" are automated using articulated and dual-armed robots.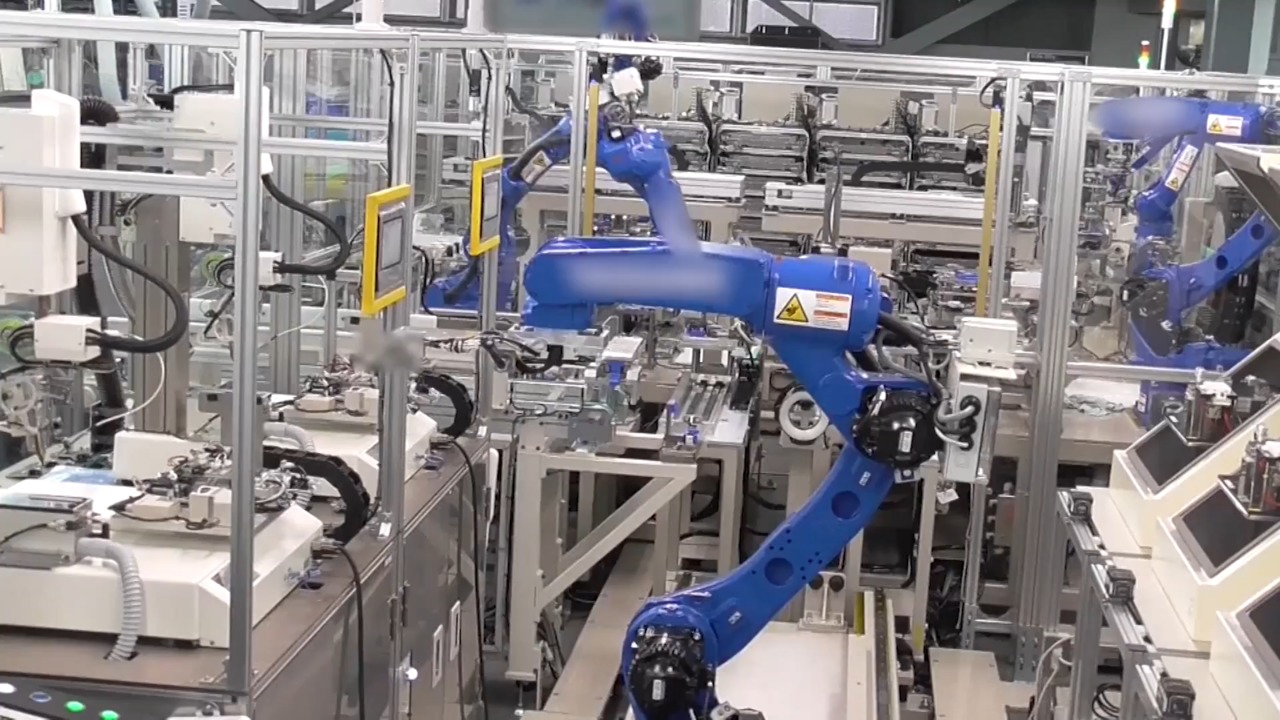 Automated transceiver assembly line 2
(Inter-process allocation)
A combination of articulated robots and sliders is used to transfer a workpiece between processes.
---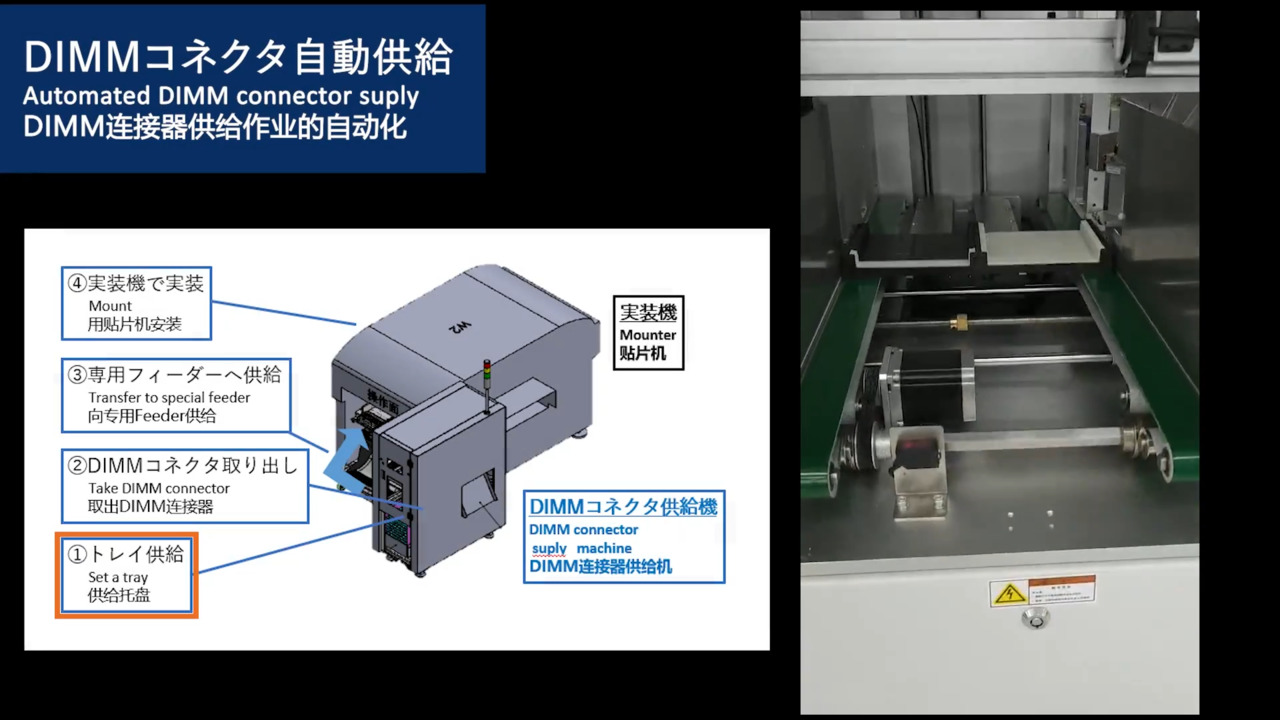 DIMM connector supplier
Device capable of automated supply of large-size components (DIMM connectors), placed alongside the mounting machines.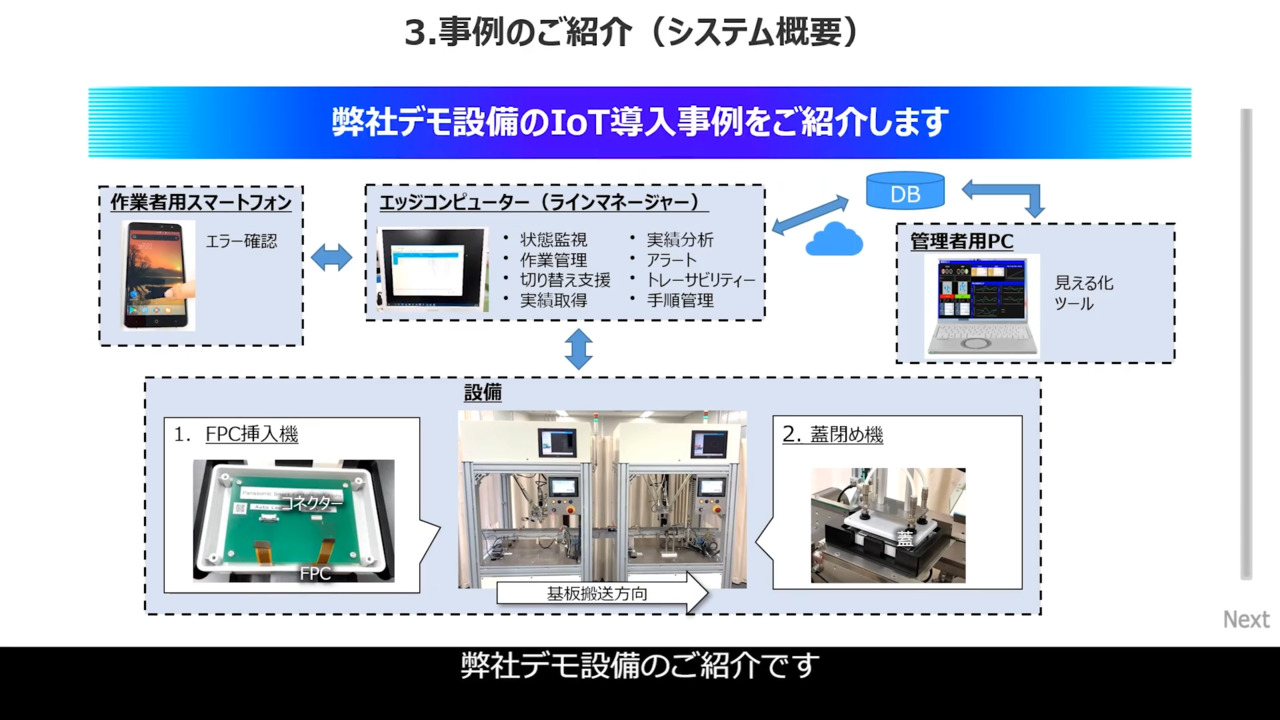 Case study of introduction of IoT in automation system
An example of condition monitoring with edge computers and information acquisition with visualization tools.