Production Modular NPM-D3A
Production Modular NPM-D3A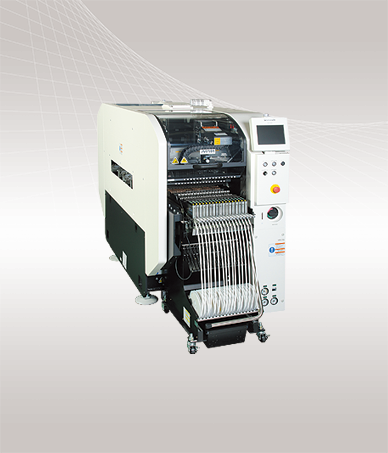 High-speed, high-precision placement is achieved, providing improvement in the O.E.E. value that customers can feel.
Dual placement method for complete independent mounting
Improved basic performance that achieves even higher mounting speed and precision
Improved O.E.E. that maximizes production volume
Features and Benefits of "Production Modular NPM-D3A"
A maximum speed of 92,000 CPH is achieved by adopting the lightweight 16-nozzle head V3
(For placement accuracy of ±37 μm)
---
---
The lightweight 16-nozzle head V3 can drive the X- and Y-axes simultaneously during component recognition, thus improving the placement tact time by selecting optimal pathways
---
Introduction to the improvement in O.E.E of NPM-D3A and its maintenance functions
Maintenance notice service is provided free of charge for up to 360 days*
* Support provided to overseas regions may be different. Please inquire with your local distributor.
---
Automatic recovery (option)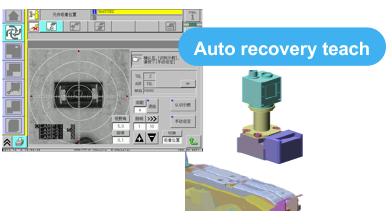 The task to recover from any pickup or recognition errors is automated. This cuts downtime losses and enhances availability
Remote operation (option)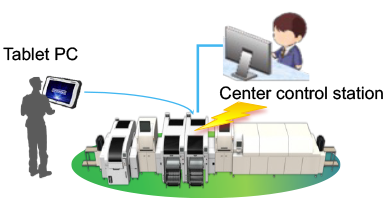 Remote operation from a center control station reduces operating time of the on-site operator and enhances availability
DGS setup optimization (option)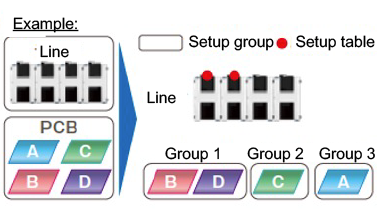 This optimizes production involving several different models to minimize setup workloads, thereby reducing model changeover time
Head diagnostics (option)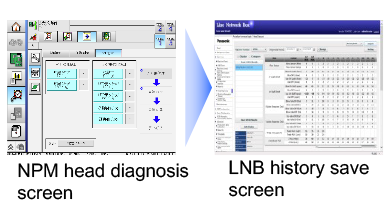 Automatically diagnostics of head are performed on a regular basis, and production losses resulting from heads are avoided by keeping track of any change in the condition of a head and performing maintenance
Maintenance notice service (Maintenance service agreement)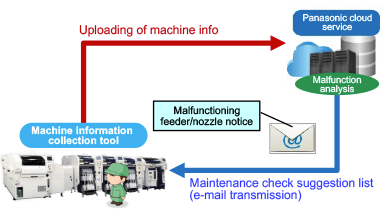 Cloud-based contractual service. Machine information is uploaded to PFSC cloud, and feeders and nozzles requiring condition check are identified. A maintenance check suggestion list containing the result is sent to the customer
---
Introduction Video of "Production Modular NPM-D3A"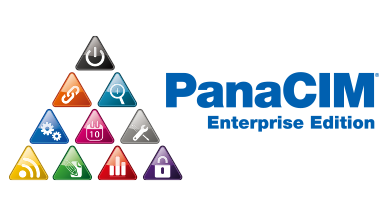 Installed MES software
PanaCIM-EE Gen2
Support is provided for improvement in QCD in each task related to mounting, through centralized management of the entire mounting floor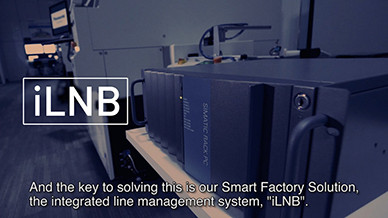 Integrated line management system
iLNB
Optimization of the entire production line by "connecting" Panasonic machines, non-Panasonic machines, and higher-level systems
Exhibition and Seminar Information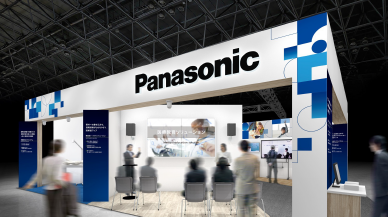 Information on current seminars and exhibitions is compiled and posted here. Information on past seminars and exhibitions is also available.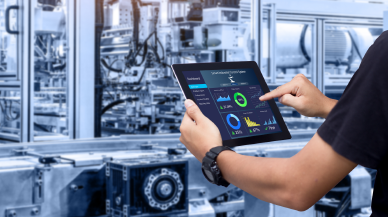 Line simulation
Tact simulation can be performed according to the mounted components and supply form.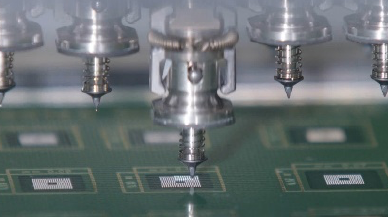 Mounting feasibility study (nozzle selection)
We propose the optimum nozzle for the mounted components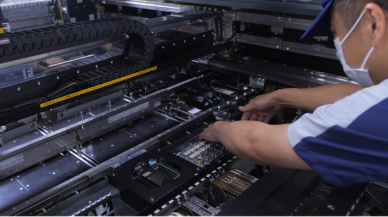 Maintenance solution
To ensure that our mounting machines can be reliably used by our customers for many years after delivery, we not only maintain the machines, but also continue to support our customers throughout the life span of the machines, reducing production loss, stabilizing operation and improving work efficiency.