High speed Axial Lead Component Insertion Machine AV132
High speed Axial Lead Component Insertion Machine AV132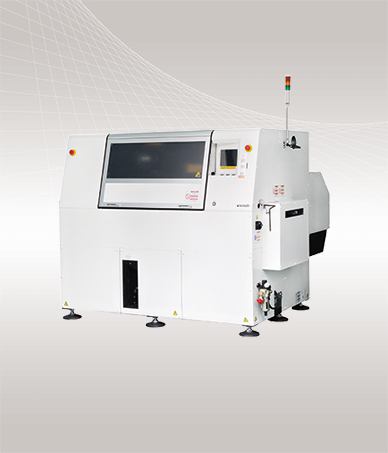 High production efficiency and low-cost production through technological innovation.
Highly efficient production
Sequence type components supply system, 0.12 s/component and approx. 2 s/PCB change time
The fixed component feeder unit and the out-of-component detection feature allows replenishing components beforehand for long-term non-stop operation.
A full auto-recovery function is provided capable of handling insertion errors automatically for non-stop production for a long time.
Improved operability
The liquid crystal touch screen is employed for the control panel and easy operation can be provided by the operation guidance indication.
Setup changeover support functions that display the component layout of the component supply unit on the screen are provided.
Maintenance support functions that display information of regular check timing and operation content are provided.
Enlargement function option
Large-size PCB support option allows hole recognition and insertion up to PCB size of Max. 650 mm x 381 mm.
2 PCB transfer option can decrease PCB loading time by half and increase productivity.
Features and Benefits of "High speed Axial Lead Component Insertion Machine AV132"
Increased productivity, max. speed 0.12 s/component
Tact 0.12 s
22,000 CPH
Sequence method component supply 40/80 stations
---
Sequence method component supply
The fixed component supply unit allows non-stop production.
---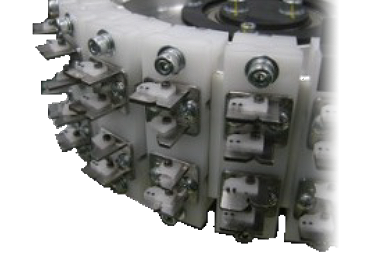 Sequencer belt
Increased production efficiency
Pallet
Common for 26 and 52 mm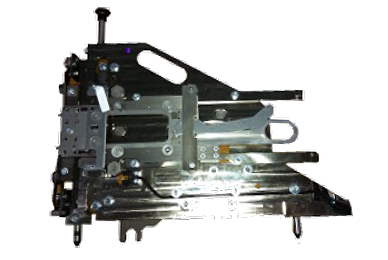 Automated feeder
Component supply quality increase
---
Compact design reduces occupied area by 28%.
Increased area productivity
Total area = 13.10 m2
AV131-60S - RL131-40S
Total area = 9.43 m2
AV132-40S - RL132-40S
---
Exhibition and Seminar Information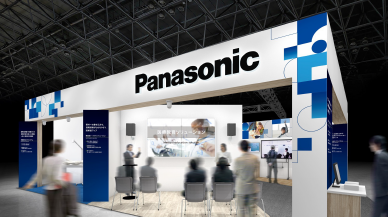 Information on current seminars and exhibitions is compiled and posted here. Information on past seminars and exhibitions is also available.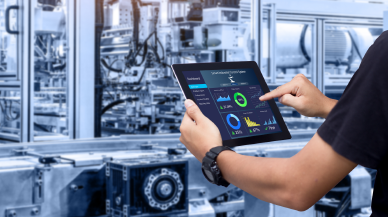 Line simulation
Tact simulation can be performed according to the mounted components and supply form.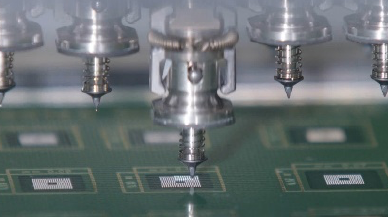 Mounting feasibility study (nozzle selection)
We propose the optimum nozzle for the mounted components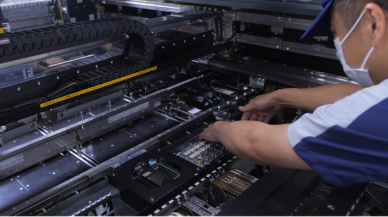 Maintenance solution
To ensure that our mounting machines can be reliably used by our customers for many years after delivery, we not only maintain the machines, but also continue to support our customers throughout the life span of the machines, reducing production loss, stabilizing operation and improving work efficiency.