Process Solution for High-accuracy Mounting
Solving Problems
Do you face any of these problems?
Insufficient solder during printing
Components damaged due to displacement of placement load and impact loads during placement
Increase in the defect rate of inspection process
Difficult to maintain a high level of quality for placing 0201 components.
Process solutions of Panasonic solves customer issues with high-accuracy mounting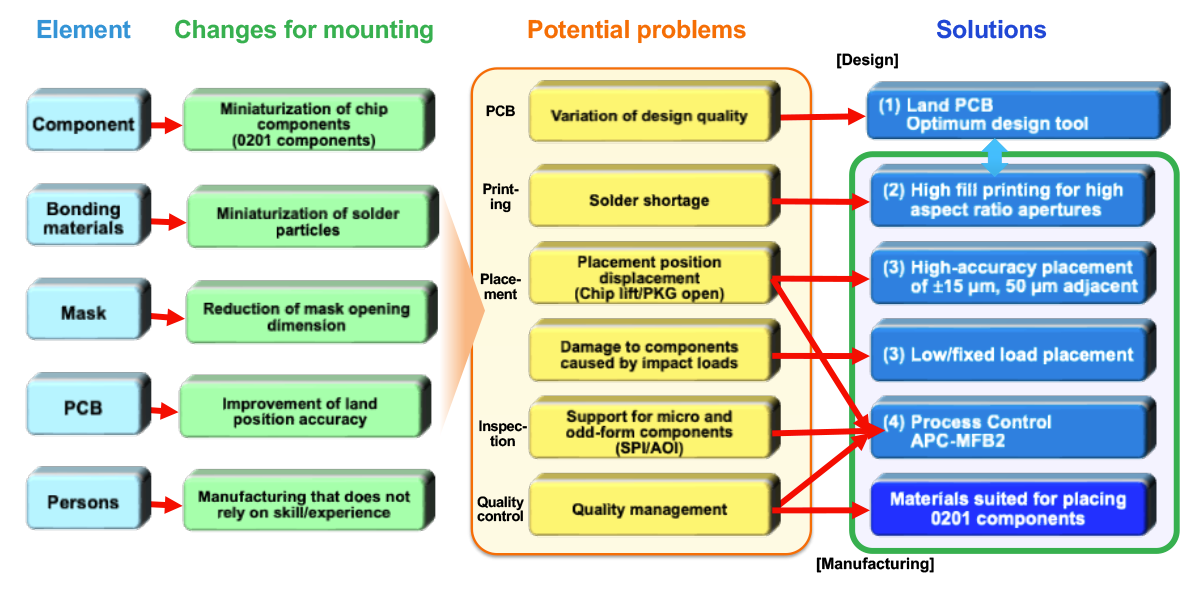 ▲Potential "problems" and "Panasonic's solutions"
---
High fill printing for high aspect ratio apertures, hybrid pickup function
When the aperture becomes smaller, the aspect ratio of the mask increases, which worsens solder filling and solder release at the time of snap-off.
As a method to solve this problem, we propose "Hybrid pickup function."
PCB mask optimization design Optima Design Navigator
As a solution for efficient prototyping and evaluation without requiring skills and with no backtracking, we have developed the Optima Design Navigator, a tool that automatically designs the optimum land and mask based on the appropriate amount of solder.
System high-accuracy/Low load placement (±15 µm, 50 µm adjacent)
By combining vibration control of the XY-axis and placement angle recognition, which recognizes components at the angle at which they are placed, NPM-DX enables high-accuracy placement of ±15 µ.
Process control APC-MFB2 System
The APC-MFB2 system, which provides feedback from the post-placement inspection equipment (AOI) to the placement machine, helps maintain high placement quality by providing feedback to the placement machine based on AOI measurement results.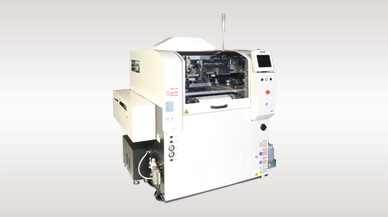 Screen Printer
SPV
Prints with a cycle time of 10 seconds including transfer, recognition and cleaning. Prints on both sides of PCB by one machine.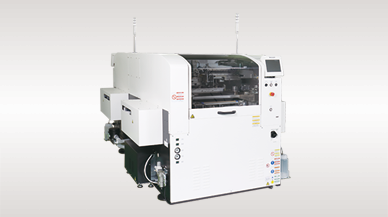 Screen Printer
SPV-DC
Achieves high-efficiency production and compactness of dual-lane. Provides the best functionality for customers production style.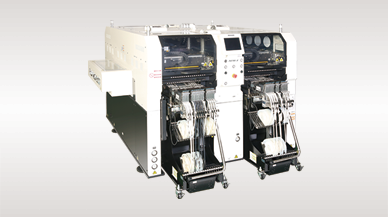 Modular Placement Machine
NPM-DX
Increases throughput by manpower saving on the mounting floor. Extended functionality for the device industry.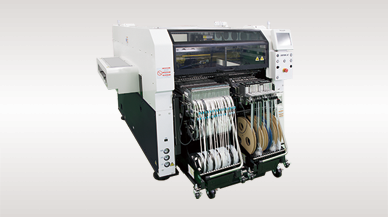 Modular Placement Machine
NPM-WX, WXS
Covers a wider range of production types by supporting a variety of supply units and increases throughput by manpower saving on the mounting floor.