DTPS III(Offline Teaching and Editing Software)
Information on DTPS III (Offline teaching and editing software)
Are you facing problems with preliminary preparations for constructing a robotic system?
With DTPS III, you can construct a system in virtual space on a computer and perform selection of robot model, layout concept, posture confirmation and interference checks.
The above considerations enable "cost control by reducing rework," "compact layouts" and "significant reduction of the start-up period."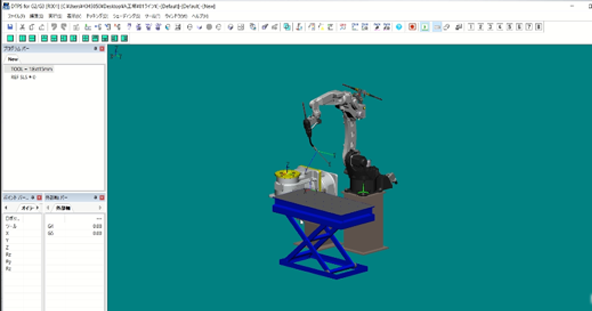 ---
---
System utilization for problem identification
The software can be used to perform simulation verification of robot movements, interference checks with jigs and ancillary equipment, configuration of ancillary equipment (shifting, welding positioner, etc.), which are important verification items for the configuration of a system that ensures torch posture taking into consideration quality that is important for welding.
The software comes with various functions as standard, such as functions to calculate approximate welding takt time by setting welding and robotic speed.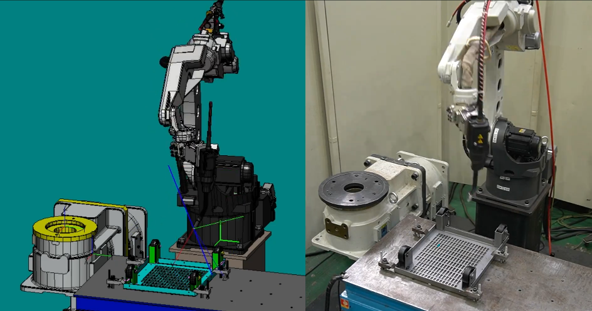 ---
Creation of offline data
DTPS III has functions to edit welding conditions and robot commands, and has the same teaching (programming) functions as the actual robot.
Editing the program, including modifying and copying each step, is also easy, which reduces the time required to start up new machine, add new workpieces,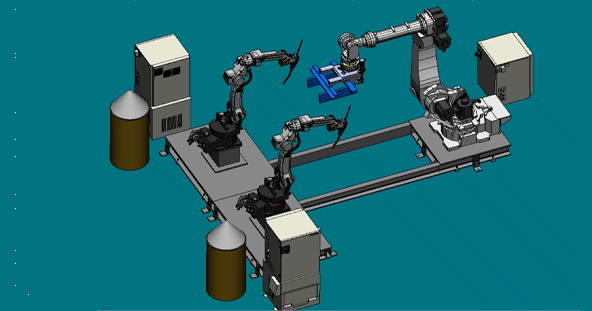 A video illustrating the utilization and benefits of DTPS III.
---
---
Other Features and Functions
---
Simulation Functions
---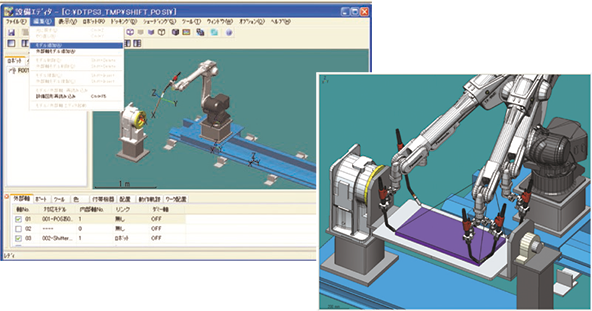 1. Extensive simulation functions
You can check details of the error in the case of interferences or if the operating range is exceeded.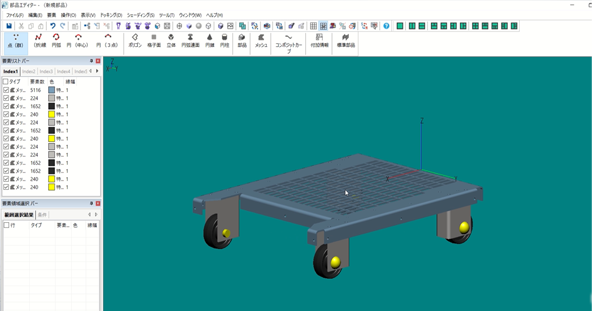 2. Adding workpieces with ease
The software is equipped with simple geometry model creator and 3D data import functions.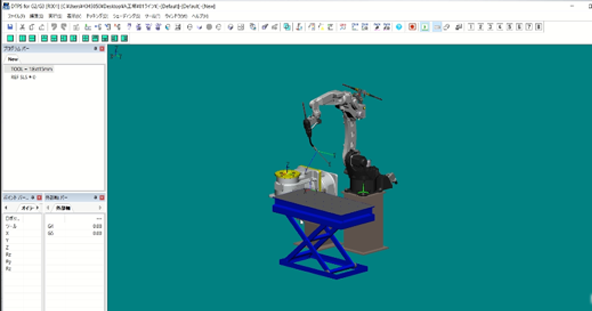 3. Various useful tools are provided
The software is equipped with useful functions, such as calculation of approximate welding takt, video creation functions and, macro functions.
---
Management Functions
---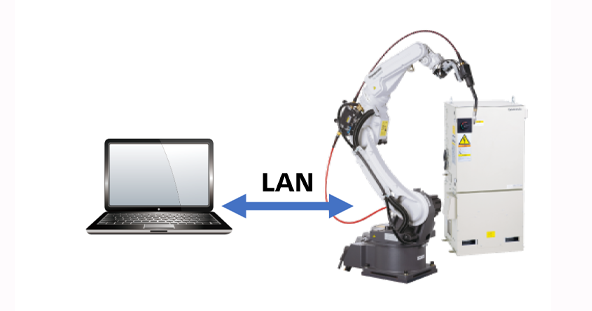 4. Automatic data reception of welding log
The robot and the PC are connected via LAN to automatically save backup files and error history etc.
5. Automatic recording and reception of welding waveform data
Welding waveform data stored in the robot can be automatically saved through a LAN connection.
* "Weld Data Management Function" is required.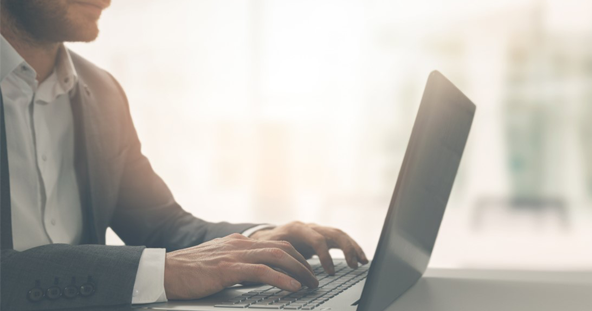 6. Smooth operations
The software is small and can run on mobile PCs that meet the necessary specifications.

---
---
---
product name
model no.
including functions
Data management function
User management function
Text conversion function
PC editing function

Automatic data Receiving function

Simulation function
DTPSⅢ
YA-1NPCD1
〇
〇
〇
〇
〇
〇
---
CAD data that can be imported
Formats such as XGL, ZGL, 3DXML, OBJ, VRML, STL, IGES and DXF are supported.
---
Items to be prepared by customers
A PC that meets the following specifications is required.
---
CPU
1.6 GHz or higher(recommended:3.2 GHz、Dual CPU)
Memory
1 GB or more(redommended:2 GB)
Graphics Card
Memory:128 MB or more(recommended:1 GBでOpen GL support)
Resolution
1024×768 or greater(redmmended:1280×1024)
OS

Windows® 10 (Home,Pro)
Windows® 8.1 (except Windows® RT)

HDD

Text conversion software:80MB or more free space
PC editinf software:110 MB or more free space
PCediting &Automatic ceceiving software:120 MB or more free space
DTPSⅢ:210MB or more free space
(In addition to the above, you will need additional space to protect your data.)

Interface
・CD drive(required for software installation)
・Ethernet voard(required for network connection with the robot)
・USB(Type-A)port(required when using the software supplied with the security unit)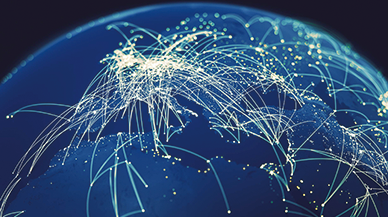 Global Network
Panasonic has established a system to support customers all over the world. Customers expanding production from Japan to overseas factories can also use our equipment with peace of mind.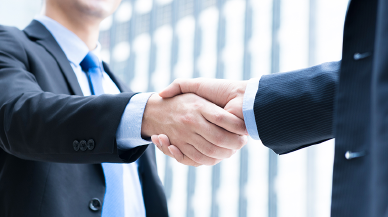 Website for Panasonic Shoyokai
Website dedicated page for members of Panasonic Shoyokai. You can download the application form to join the membership website P-Web.