Proposal of Processes for Low-Volume Production
Proposals by Problems and Solutions
Do you face any of these problems?
Many components mounted on one PCB and many model changes
Need to invest based on the production volume as the forecast fluctuates significantly
High frequency of changeover
Requires mounting of trays and large components
Proposal of Processes for Low-Volume Production
---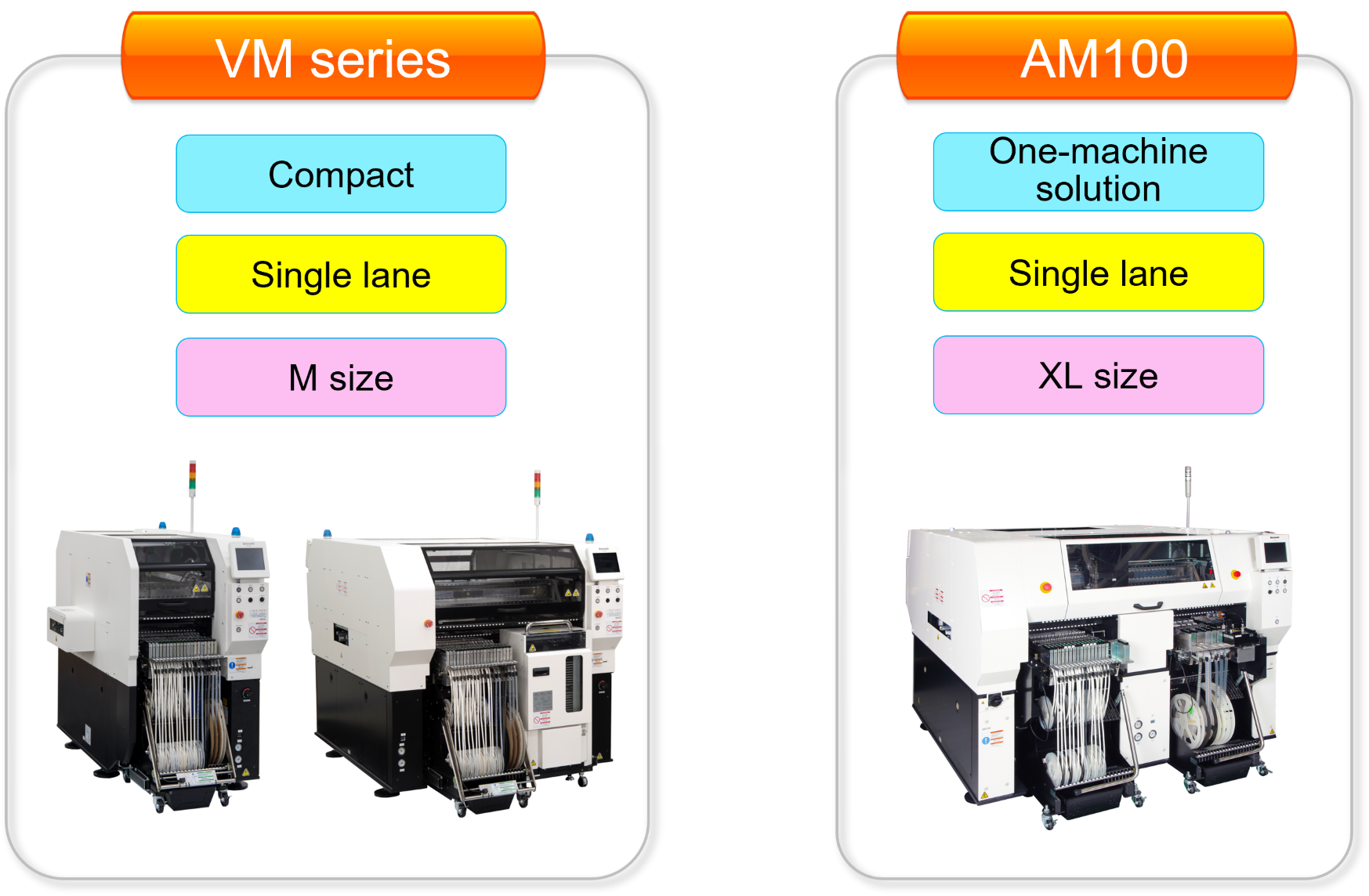 ▲Proposed product line-up to realize process proposals for low-volume production
---
New medium-speed machine VM series
Downsized the machine by specializing the PCB to M size
Many variations of the supply unit enable machines to be selected according to the production style
AM100 one-machine solution
Enables a full range of component placement with one head
Can handle a wide range of components from 0402 to large odd-form components. Enables placement of tall parts up to 40 mm (millimeters)
Developed a change mode to enable preparation for the next model while production is in progress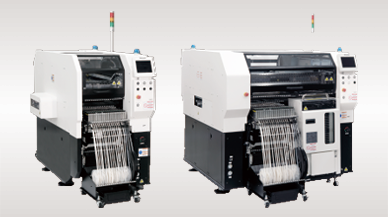 Modular Placement Machine
VM series
A compact and high-performance model has been realized that can flexibly handle everything from high-speed production to high-mix, low-volume and prototype production.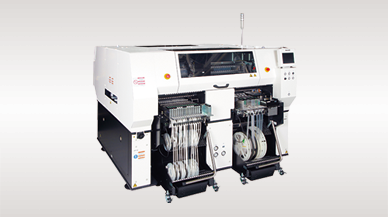 Modular Placement Machine
AM100
Highly versatile one-machine solution that supports a variety of PCBs and production types.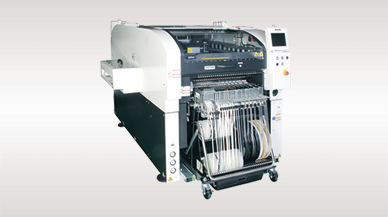 Production Modular
NPM-W2, W2S
Implements high-productivity and high-quality with variable-mix and variable-volume production. Supports large components and PCBs.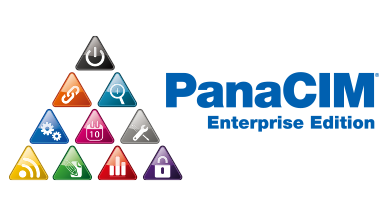 Mounting MES Software
PanaCIM-EE Gen2
Support is provided for improvement in QCD in each task related to mounting, through centralized management of the entire mounting floor