Cost-effective Line with New Platform
Proposals by Problems and Solutions
Do you face any of these problems?
The number of mounted components in products increases with their increasing functions, requiring high productivity
With the progress in micro components and densified mounting, high mounting accuracy and quality are required
Rising material costs and increased fixed costs make it necessary to reduce new capital investment
Operation loss due to labor and skill shortage
Proposals for solving your problems
High productivity
The latest Modular Placement Machine NPM-GH with enhanced basic functions achieves both high productivity and high accuracy. We propose further high-speed production lines utilizing the Screen Printer SPV-DC, which is capable of dual printing.
High quality and high accuracy
We propose the pre-bent high fill squeegee and hybrid pickup optional functions, which help achieve the stable printing of micro components.
Reduction in capital investment
Retrofit concept utilizing existing equipment and resources. We propose lines upgraded through low-cost investment.
Operation loss
We propose a reduction in on-site work and improved availability through remote operation.
---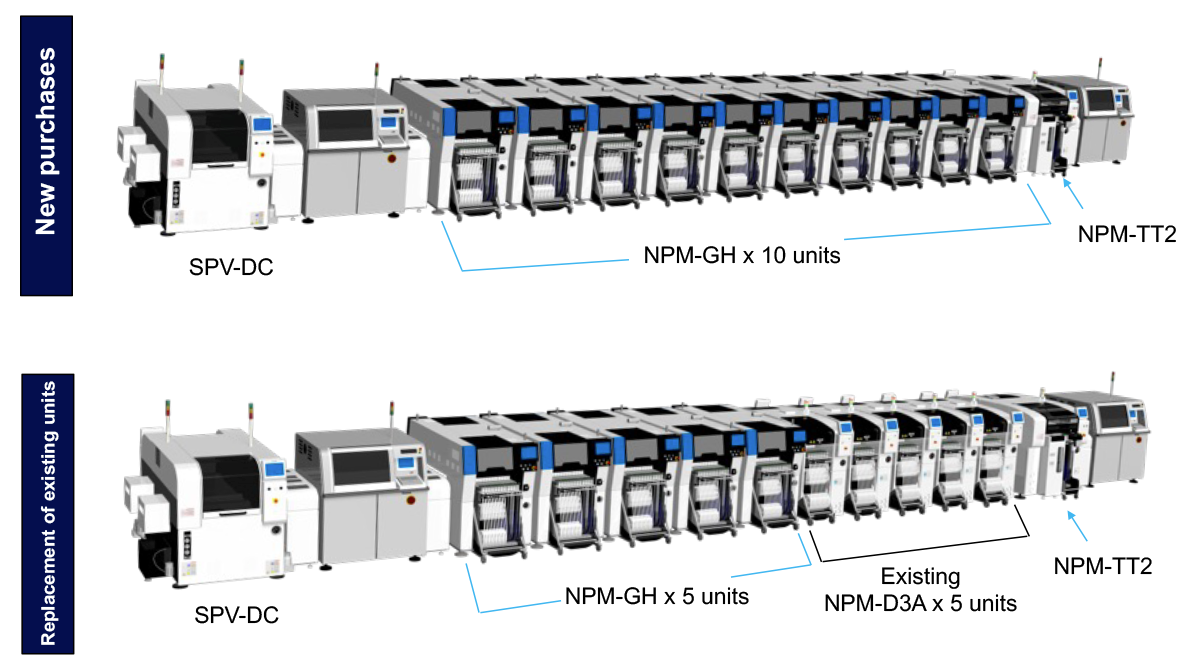 ▲Proposed example of line for smartphone, PC, and tablet industry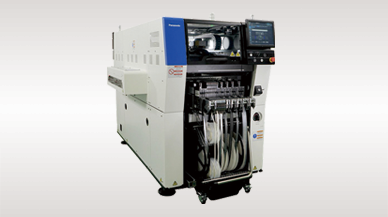 Modular Placement Machine
NPM-GH
This edge device achieves industry-leading productivity and mounting quality for Autonomous Factory. Proposes control of irregularities in the 5Ms and elimination of skill-dependent work.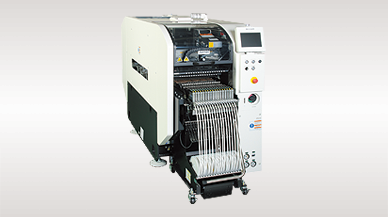 Production Modular
NPM-D3A
Adoption of the latest 16-nozzle head V3. Advancement of head drive unit motion control.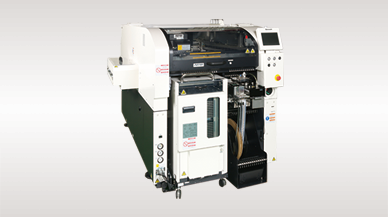 Production Modular
NPM-TT2
Direct connectivity with NPM-D3A/W2. Selectable and configurable supply unit specifications.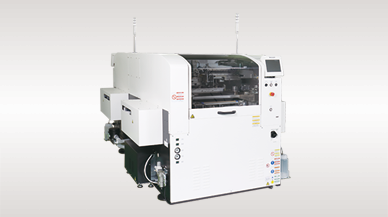 Screen Printer
SPV-DC
Achieves high-efficiency production and compactness of dual-lane. Provides the best functionality for customers production style.