Mounting Technology That Supports Autonomous Driving
Technological Innovations Toward Autonomous Driving
The automotive industry is undergoing a once-in-a-century transformation, which requires a decarbonized and recycling-oriented society, advanced safety performance, and the creation of new mobility services. These days, the vehicle revolution symbolized by CASE (Connected, Autonomous, Shared, and Electric) has been taking place, and especially for Autonomous (automatic) driving, technological innovation is progressing significantly as players outside the automotive industry have entered in the market.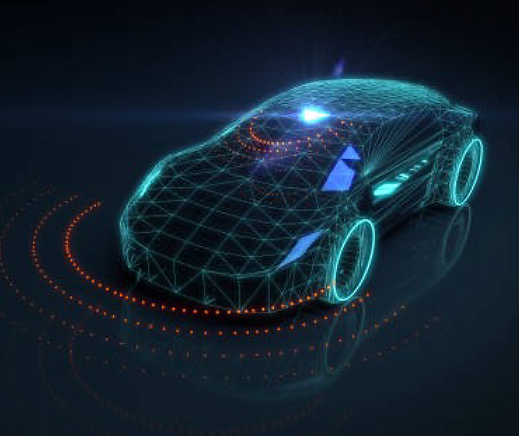 ---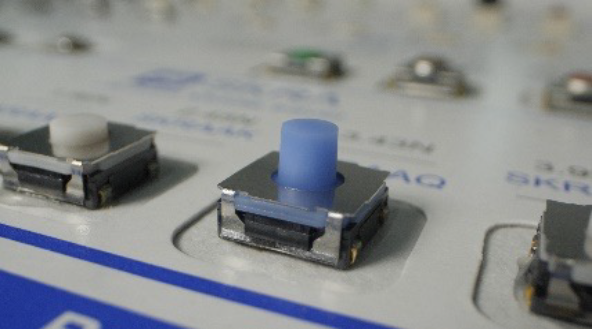 Power Window Switch
Alps Alpine Co., Ltd. has been developing many in-vehicle module products for a long time in this changing automotive industry. One of their diverse products is power window switches. The Furukawa Plant manufactures these switches, taking advantage of its technological expertise in tact switches, which have the largest market share. The Furukawa Plant manufactures and ships approximately 700 types of switches upon receiving orders from automobile manufacturers. Because of the differences in vehicle models and specifications, it is necessary to produce a wide variety in small quantities, and the mounting process is subject to losses caused by many changeovers in the mounting process.
---
From Distributed ECUs to Integrated ECUs
Many dedicated ECUs (Electronic Control Units) are used to control all systems in automobiles, such as engines and motors, but the major trend is to eventually integrate the currently dispersed ECUs with the spread of CASE. As a result, the number and types of electronic components mounted on a single board will increase significantly. Alps Alpine's manufacturing site is not only required to produce a wide variety of products in small quantities as in the past, but also to be flexible to the changing trend. The mounting parts are getting smaller and smaller, requiring high-density mounting, and the mounting of AI functions requires support for large parts such as GPUs, and the increasing use of power components in conjunction with electrification requires screen printing with solder film thicknesses.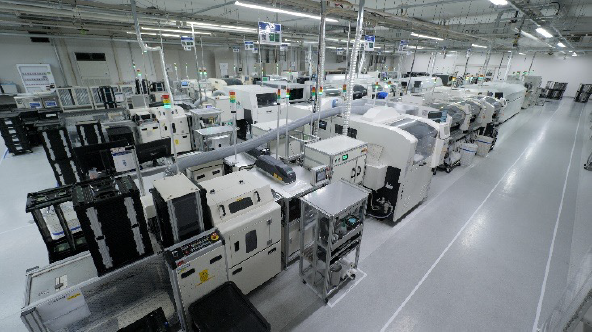 ---
Reducing Human Error by Utilizing Software as well as Hardware
In order to keep up with the ever-changing trends in the automotive industry, Alps Alpine is combining Panasonic screen printer and mounting equipment with software to achieve higher quality and productivity. The printing and mounting machines not only support diversified parts, but also enable efficient production at the same time by automating production planning and model switching through the use of MFO, a manufacturing operation optimizer software that can automate even production planning, and iLNB, which can also connect to other companies' equipment. For automotive products require extremely high quality. Alps Alpine is working to create a system that can be managed by software and equipment in order to eliminate human management errors. Panasonic's technology is also contributing to Alps Alpine's high-quality manufacturing.
---
Proposals to Support the Automotive Industry
---
Example of SMT Line for Automotive Industry
---
---
Optimum responses to numerous, diverse changes
---
---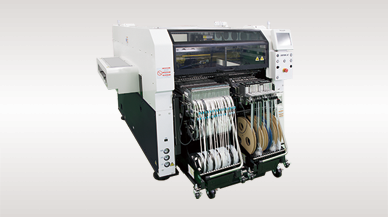 Modular Placement Machine
NPM-WX, WXS
Covers a wider range of production types by supporting a variety of supply units and increases throughput by manpower saving on the mounting floor.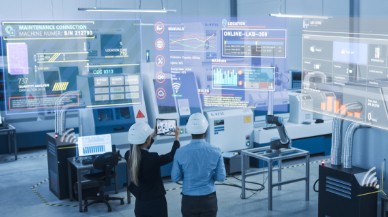 Manufacturing Operations Optimizer
MFO
The "Next Innovation" in mounting production lines.
Automatic planning of optimal production based on collected worksite information, parameters, and mounting PCB data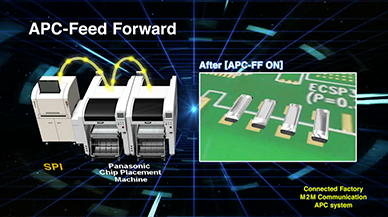 APC System
Adoption of the latest 16-nozzle head V3. Advancement of head drive unit motion control.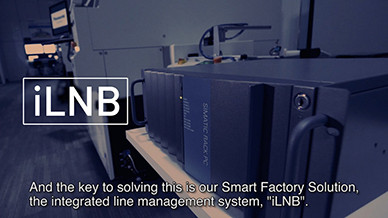 Integrated Line Management System
iLNB
Optimization of the entire production line by "connecting" Panasonic machines, non-Panasonic machines, and higher-level systems