Solution & Innovation Center Vietnam
Solution & Innovation Center Vietnam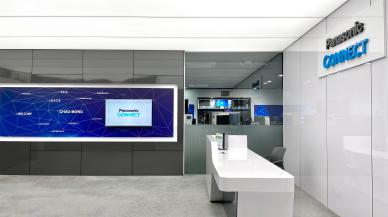 This showroom was established with the aim of contributing to Vietnam's further progress toward industrialization. Panasonic's all-round capabilities provide specific proposals for the realization of a smart factory.
We introduce Panasonic's vision of the smart factory.
By managing the manufacturing operations and centrally controlling the entire factory remotely, overwhelmingly higher productivity and quality can be realized.
---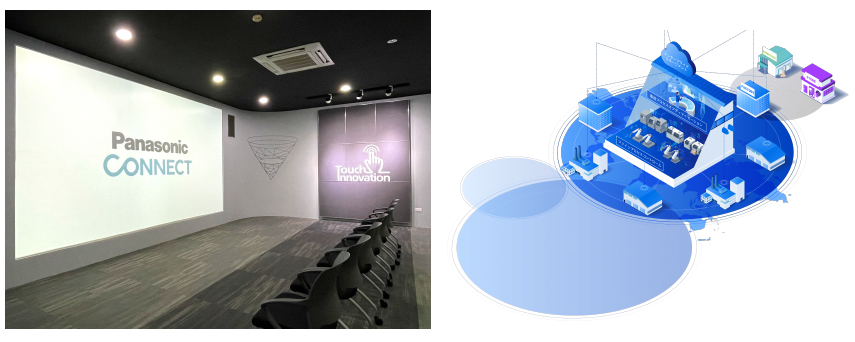 Concept area
We show the smart factory as a powerful video using a large-screen projector.
We solve any problems you might be having.
Bring us any issues you are having, from products to the line/floor or the entire factory. We will offer proposals to meet your needs.
---
Exhibit area
We have set up three areas to provide total system solutions by combining the most appropriate solutions and products while listening to your needs.
---
Mounting zone
A full suite of system software is on display, including PanaCIM, which centrally manages the entire mounting floor, and the Production Scheduler, which handles the flow of information in the manufacturing process. Furthermore, we offer high-quality, price-competitive manufacturing solutions by centering on the M2M autonomous line and centrally controlling processes from the material warehouse to the assembly process. (Demonstrations prepared by Panasonic are available)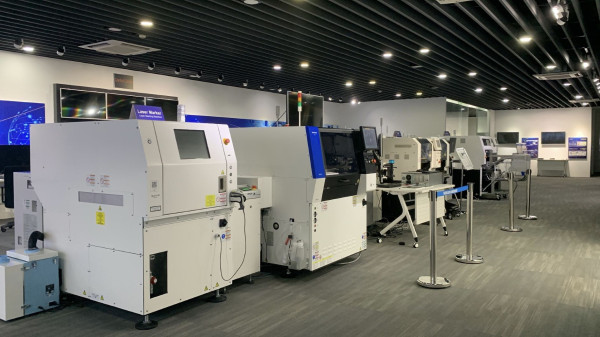 ---
Welding zone
We propose the latest welding and cutting machines, arc welding robots, and laser robot systems to meet your needs for further improvement of quality and productivity in metal processing. (Demonstrations prepared by Panasonic are available)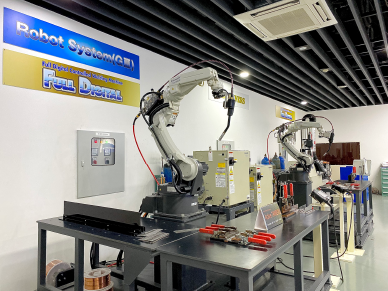 ---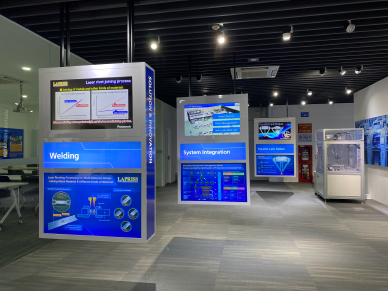 Solutions introduction zone
We propose a variety of items and systems to manage all factory manufacturing operations.
We plan and present a variety of events such as new product announcements and seminars.
We invite lecturers not only from within Panasonic but also from external companies to provide useful information. These events can be used not only to spread information, but also to network with relevant companies.
---
Seminar room
Events such as new product announcements and seminars are held in this spacious room.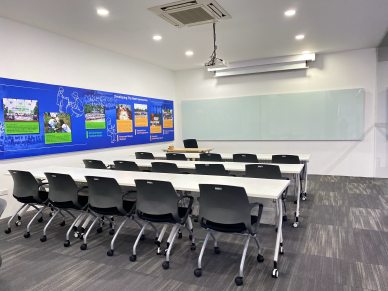 ---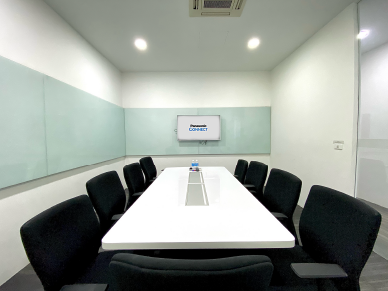 Conference room
This is a medium-sized conference room.
It can be used for various purposes such as meetings to solve problems, small seminars, and lectures.
Displayed machines for electronic component mounting-related systems
---
---
---
| | |
| --- | --- |
| Material Tower | Essemtec |
| Solder Paste Inspection Device | SAKI |
| Automatic Optical Inspector | SAKI |
Displayed machines for welding
---
Welding Machine
TIG Welding Machine
YC-300BP4
CO2/MAG Welding Machine
YD-350VR1
Location and contact details
Location
Plot J1-J2 Thang Long I.P,Kim Chung Commune, Dong Anh District, Ha Noi, Vietnam
Contact details
Panasonic Vietnam Co.,Ltd (PV) Factory Autoamtion Group
Plot J1-J2 Thang Long I.P,Kim Chung Commune, Dong Anh District, Ha Noi, Vietnam
Tel: +84 4 39590031/2 (ext: 1300)