Maximization of OEE through Life Cycle Support
Proposals by Problems and Solutions
Do you face any of these problems?
Newly purchased mounting lines offer good productivity and quality, but if equipment operating time is long, productivity and quality deteriorate over usage time
Without proper maintenance, equipment performance and quality deteriorate over usage time
Support for maintaining and enhancing mounting line performance
Support from an O&M perspective for maximizing O.E.E.
---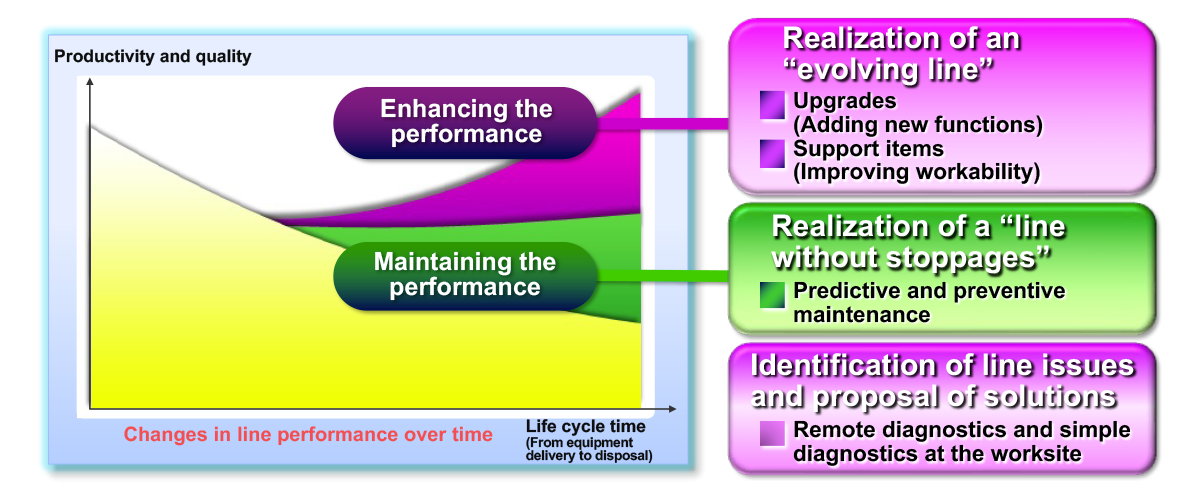 ▲Support from an O&M Perspective for Maximizing OEE
---
Maximization of OEE of existing equipment
Three solutions, "Improvement of machine performance," "Proposal for predictive and preventive maintenance," and "Diagnostics of issues at the customer's worksite" comprehensively contribute to maximizing the OEE of the existing equipment.
In particular, we propose upgrades and support items to reduce equipment performance loss, which is a life-cycle-related issue for the customer-owned equipment.
We also perform remote diagnostics and simple worksite diagnostics to solve the customer's worksite issues through diagnostics.
OEE improvement functions for printers
Operation loss reduction functions "Large panel, new GUI" and "automatic replacement of lower support pin"
Quality loss reduction function "Top/side clamper"
OEE improvement functions for mounting machines
Operation loss reduction function "NPI mode"
Stoppage loss reduction function "Reel type automatic changeover"
Quality loss reduction functions "Shield frame placement inspection" and "Head diagnostics"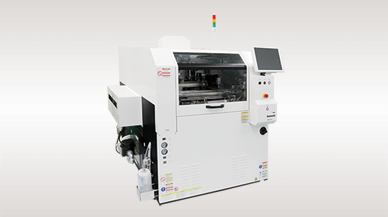 Screen Printer
SPG2
Supports high-accuracy and high-density printing. Enhanced automation and manpower saving functions.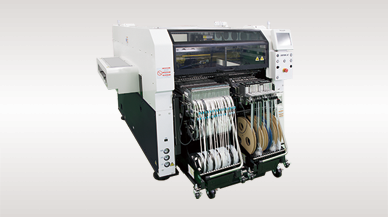 Modular Placement Machine
NPM-WX, WXS
Covers a wider range of production types by supporting a variety of supply units and increases throughput by manpower saving on the mounting floor.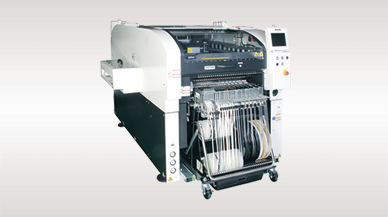 Production Modular
NPM-W2/W2S
Implements high-productivity and high-quality with variable-mix and variable-volume production. Supports large components and PCBs.