Initiatives to Reduce Losses in Automotive PCB Mounting
Proposal by Industry
Do you face any of these problems?
Stoppage time between error occurrence and realization of error is long
Production loss due to model changeover time is significant
Time-consuming programming work for a common arrangement of components if there are many types of PCBs in production
Initiatives to reduce losses in automotive PCB mounting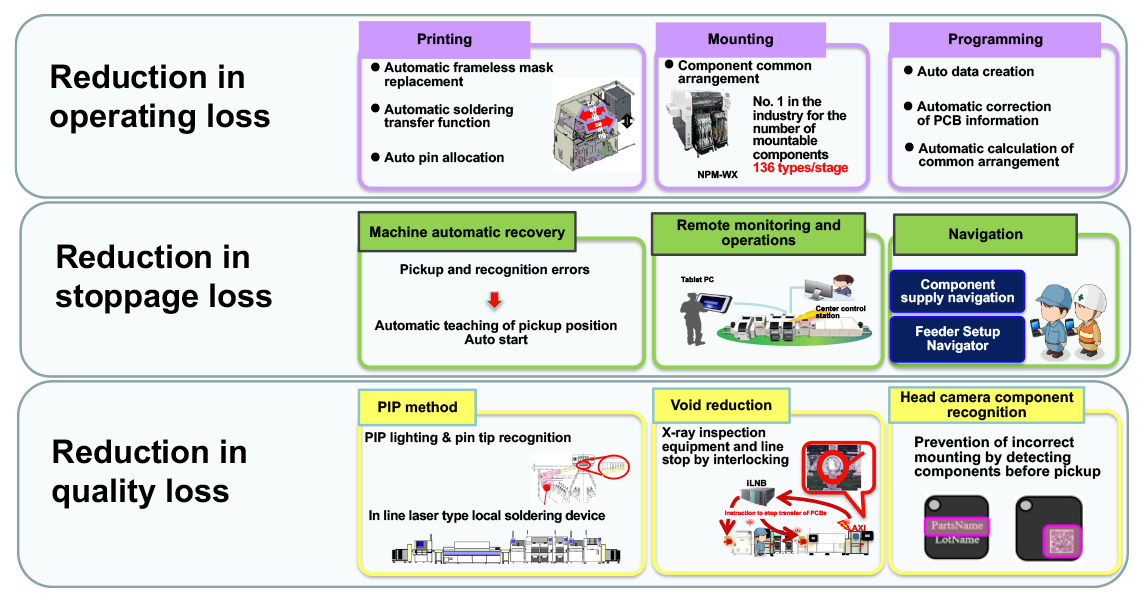 ▲Initiatives to reduce loss
---
Reduction in operating loss
By developing automation functions for printers, we are working to reduce the changeover time.
This will greatly automate the manual work involved in model changeover and improve the operating ratio, which was previously a bottleneck for printers.
Reduction in stoppage loss
The NPM X series is equipped with enhanced options for automatic recovery of errors in the equipment, monitoring from remote locations, and operator navigation system.
Also, the addition of inspection equipment from other manufacturers to the remote monitoring equipment has made it possible to have fewer worksite operators, who can focus on material supply, and has enabled reduction of equipment downtime losses more than ever before.
Reduction in quality loss
In addition to the recognition technology for pin-through-hole components unique to PCBs of in-vehicle equipment, we are working on solutions for additional soldering after reflow soldering and a void reduction system that automatically controls line stoppage when void defects occur, in conjunction with an X-ray inspection system.
We have also worked with our customers to develop functions such as a component character recognition function that makes use of a head camera.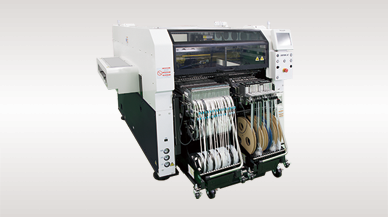 Modular Placement Machine
NPM-WX, WXS
Covers a wider range of production types by supporting a variety of supply units and increases throughput by manpower saving on the mounting floor.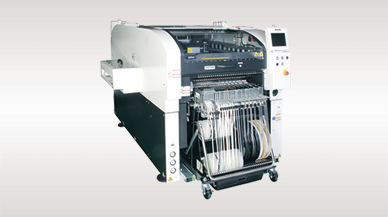 Production Modular
NPM-W2, W2S
Implements high-productivity and high-quality with variable-mix and variable-volume production. Supports large components and PCBs.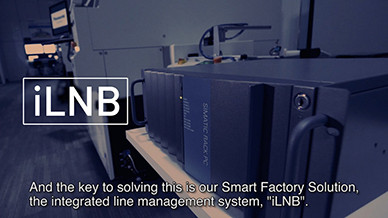 Integrated Line Management System
iLNB
Optimization of the entire production line by "connecting" Panasonic machines, non-Panasonic machines, and higher-level systems