Power Source Control Method for Arc Welding Machines
This page introduces the power source control method, which is the core of the welding machine, in addition to its evolutionary changes
Stable and high-quality welding results with Panasonic's proprietary control method developed over many years
Over the years, Panasonic has evolved the power source control method that is the core of arc welding machines. Here is how we have evolved for better welding.
After a commercial alternating current is stepped down to a predetermined voltage, a circuit consisting of thyristors (semiconductor elements) is used to adjust the output every half cycle to control the output. This can only have variable output at 50 Hz or 60 Hz of the power voltage. It is characterized by its relatively simple structure and excellent durability.
---
---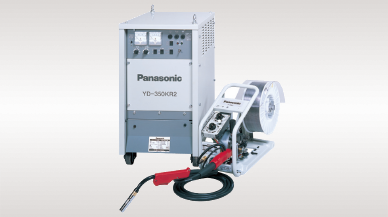 CO2/MAG Welding Machines
KR2/KF2 Series
High-speed output waveform control by high-frequency alternating current accelerates arc generation, molten droplet detachment, and arc cessation at high speed. Therefore, compared to thyristor control, the IGBT inverter format can achieve good arc start with little spatter. Additionally, the greatest feature of the inverter-controlled RX1 series is its energy-saving performance. Compared to Panasonic thyristor machine YD-500KR2, power consumption can be reduced by up to 14% during welding and by up to 87% during standby.
* Power consumption is 10.2 kW (during 300 A welding) and 0.08 kW (during standby)
---
---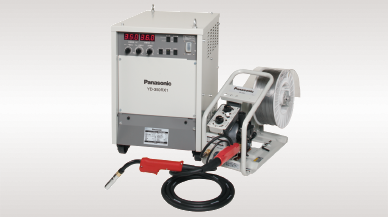 CO2/MAG Welding Machines
RX1 Series
In addition to inverter control, full digital control of the waveform allows for more precise adjustment of the welding waveform, while the motor equipped with an encoder provides stable and constant wire feeding speed for better welding results. Stable wire feeding provides the strength to handle a certain amount of cable bending.
---
---
CO2 / MAG /MIG Welding Machine
YD-350VR1
---
Secondary switching function
---
The secondary switching function significantly lowers the welding current immediately before and after a short circuit to smoothly transition to a short circuit or arc, thereby greatly reducing spatter.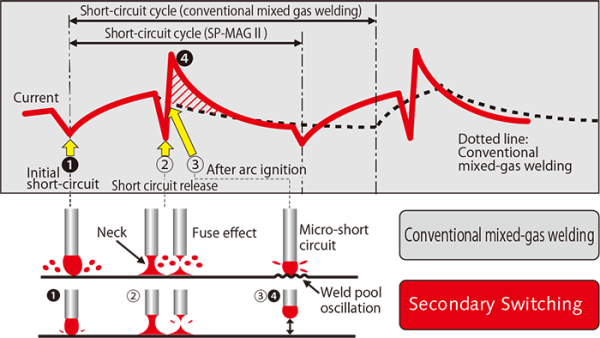 Features of Other Welding and Cutting Machines
Continuing evolution of low spatter welding
Over the course of many years, Panasonic has been developing technology to reduce spatter, the most challenging issue in welding. Here is a brief introduction to our low spatter control.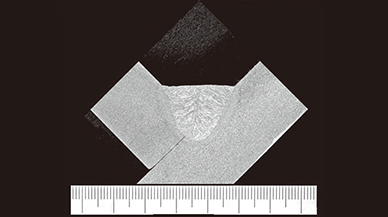 Features of pulse control
This page introduces pulse control, which realizes high-precision welding.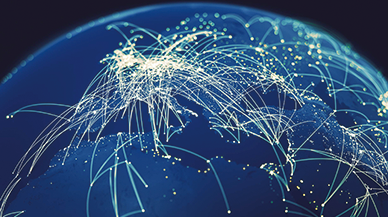 Gloal Network
Panasonic has established a system to support customers all over the world. Customers expanding production from Japan to overseas factories can also use our equipment with peace of mind.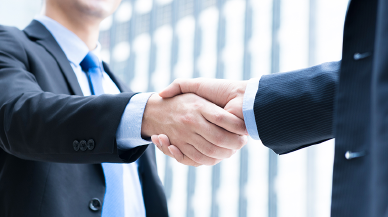 Website for Panasonic Shoyokai
Website dedicated page for members of Panasonic Shoyokai. You can download the application form to join the membership website P-Web.