Production Scheduler Asprova
Do you face any of these problems?
Need to reduce manufacturing lead time
Need to reduce in-process inventory
Need to improve accuracy of delivery response
Need to reduce planning cycle
Production Scheduler Asprova proposes executable process plans in a short period, considering the various constraints in the factory.
---
Calculates production time based on cycle time and quantity of manufactured items for each process and machines used
Enables preparation of long-term schedules with the accuracy of short-term plans
Uses software developed by Asprova, which is installed at over 2,200 installations worldwide and has the top market share in Japan
Quickly proposes theoretical plans at any time and any number of times
Prepares an integrated plan for all the processes, considering the unique constraints of each process
Speeds up the PDCA cycle by reviewing orders immediately when orders changes or unexpected orders are received
Creates various graphs and charts
Creates various types of graphs according to the application, such as production load graphs, order Gantt charts, supply charts, inventory graphs, etc.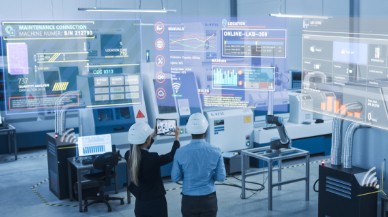 Manufacturing Operations Optimizer
MFO
The "Next Innovation" in mounting production lines.
Automatic planning of optimal production based on collected worksite information, parameters, and mounting PCB data