Support for Downsizing of Chips Using 0603 Flow Soldering Process
Proposals by Problems and Solutions
Do you face any of these problems?
Application of adhesive for temporary fixing of 0603 components is difficult
When the insertion process is performed later, there is a risk of temporarily fixed chips coming off owing to stress on the PCB at the time of clinching insertion components with leads
Visual inspection and reworking of 0603 components are difficult
Panasonic solution realizes flow soldering for 0603 chips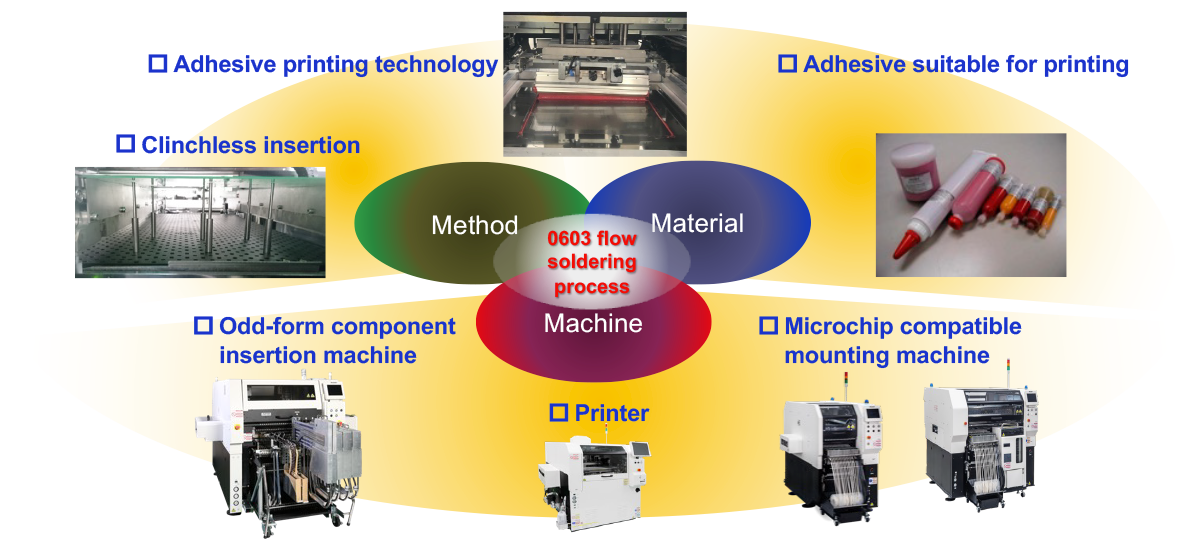 ▲Panasonic's 0603 flow soldering process
---
Modular Placement Machine VM101
High-performance heads compatible with NPM X series provide standard support from 0402 to large-size odd-form components.
Small investment and compact body can support downsizing of existing lines.
Screen Printer SPG2
With printing of adhesive in the printing method proposed by Panasonic, dots of adhesive can be applied for 0603 components, for which adhesive application cannot be achieved using the dispensing method.
As the takt of the printing method does not depend on the number of application points, both high productivity and stable quality can be attained.
Odd-form Component Insertion Machine NPM-VF
NPM-VF can insert radial and axial components and odd-formed components using a single machine.
Thus, it can achieve space saving, reduction of man-hours required for manual insertion and reduction of inventory of work in process.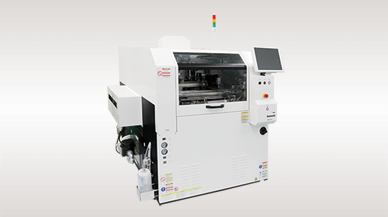 Screen Printer
SPG2
Supports high-accuracy and high-density printing. Enhanced automation and manpower saving functions.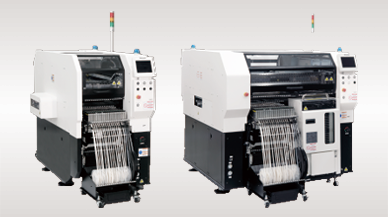 Modular Placement Machine
VM Series
A compact and high-performance model has been realized that can flexibly handle everything from high-speed production to high-mix, low-volume and prototype production.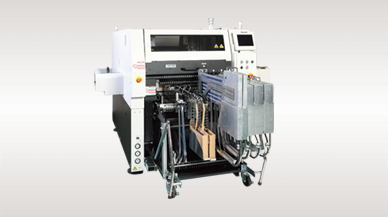 Odd-form Component Insertion Machine
NPM-VF
Automation of odd-form components insertion process. Various configurations of head tools and machine feeder configurations to adapt to different types of components.