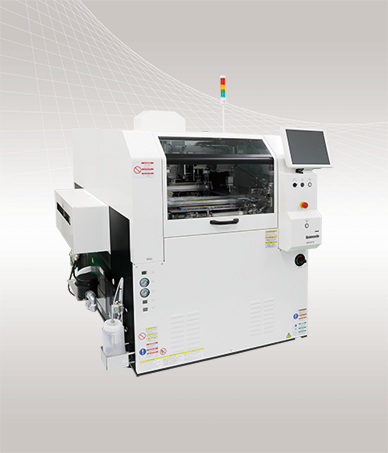 A highly efficient production is realized with the incorporation of a number of automation and labor-saving functions, in combination with various software.
Supporting high accuracy/density printing
Enhancement of automation and labor-saving functions
M2M Line solution
Features and Benefits of "Screen Printer SPG2"
Supporting high accuracy/density printing
---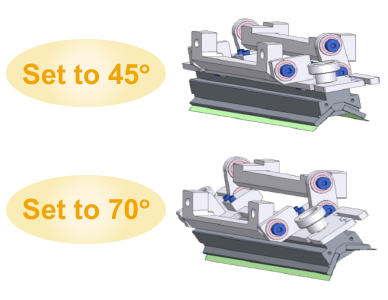 Attack angle variable squeegee (option)
The set squeegee angle can be adjusted, using the front and rear squeegee vertical axes, between 45º and 70º.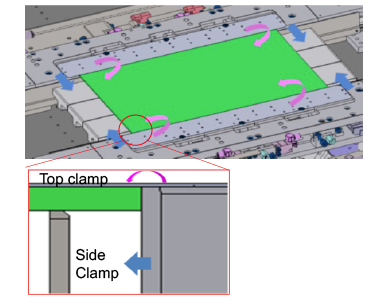 Top/side clamper (movable type) (Option)
Pressing down on PCB edge faces increases screen printing quality of warped PCB.
Either PCB upper or side face can be selected for correction.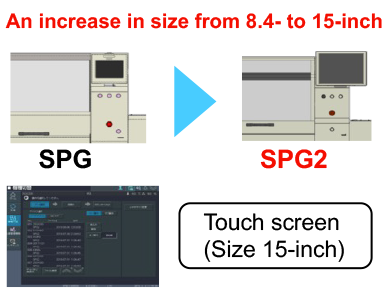 New operation panel
A large-sized panel (15-inch) introduced to increase ease of use and visibility.
Screen configuration reviewed (a reduction in the number of screens) to decrease the screen handling time required.
---
Enhancement of automation and labor-saving functions
---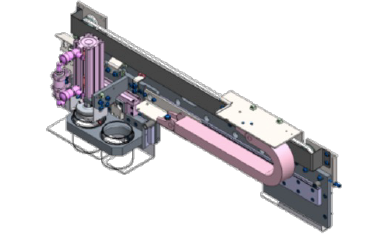 Perforated pot type automatic solder supply (option)
Solder supply automated to promote labor saving and operation without interruption.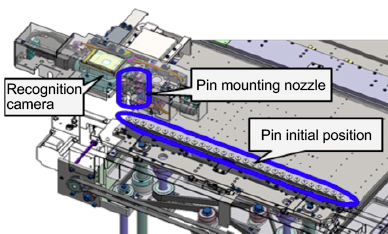 Support pin automatic exchange (option)
Automated collection/arrangement of support pins during changeover to save manpower.
---
---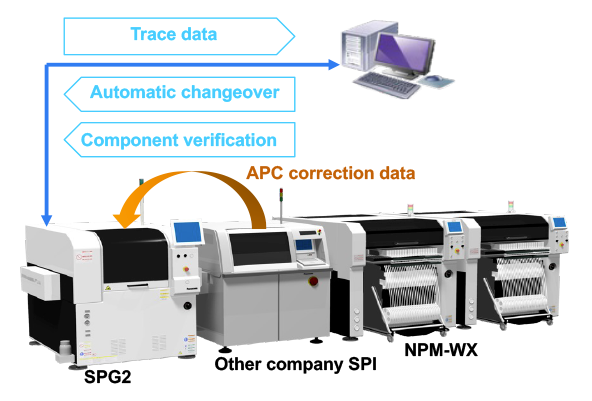 The following functions can be supported by connecting with a upper system (LNB,iLNB).
Automatic changeover
Component verification (solder/mask/squeegee…)
Trace data output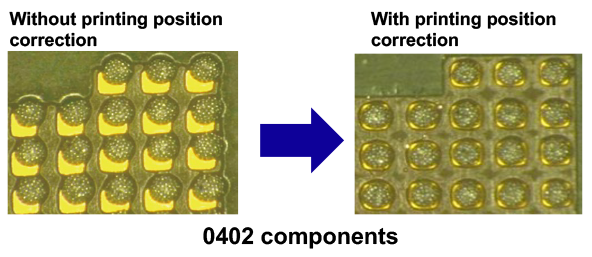 Corrects the print position (X/Y/θ) according to the print position misalignment correction information (APC correction data) analyzed from the solder inspection measurement data.
* 3D inspection machine of other companies can be also connected
---
Introduction video of "Screen Printer SPG2"
---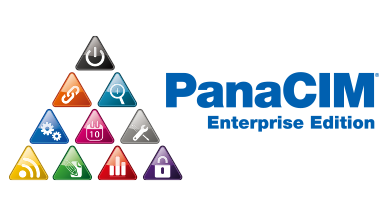 Installed MES software
PanaCIM-EE Gen2
Support is provided for improvement in QCD in each task related to mounting, through centralized management of the entire mounting floor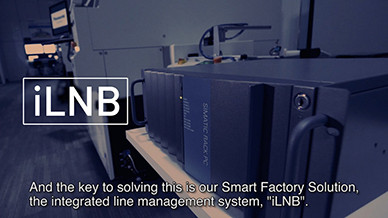 Integrated line management system
iLNB
Optimization of the entire production line by "connecting" Panasonic machines, non-Panasonic machines, and higher-level systems
Exhibition and Seminar Information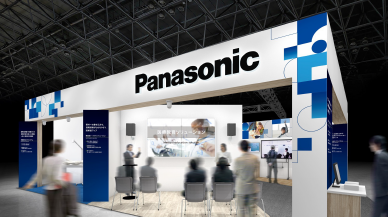 Information on current seminars and exhibitions is compiled and posted here. Information on past seminars and exhibitions is also available.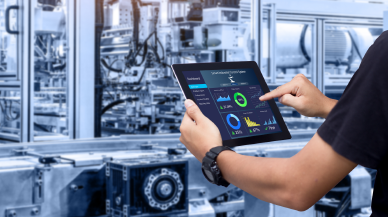 Line simulation
Tact simulation can be performed according to the mounted components and supply form.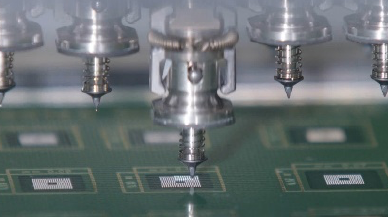 Mounting feasibility study (nozzle selection)
We propose the optimum nozzle for the mounted components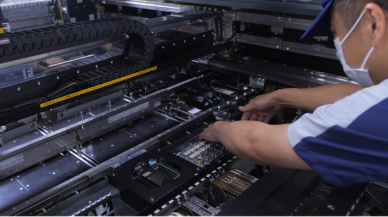 Maintenance solution
To ensure that our mounting machines can be reliably used by our customers for many years after delivery, we not only maintain the machines, but also continue to support our customers throughout the life span of the machines, reducing production loss, stabilizing operation and improving work efficiency.