Our Business
We offer customers in the manufacturing and other industries solutions to improve productivity and reduce quality loss through automation and labor savings, by synergizing mounting and welding machines with IoT-related technologies.
New entity: Process Automation Business Division, Panasonic Connect Co., Ltd.
For over 100 years, Panasonic has been sincerely committed to solving our customers' business challenges by addressing issues such as quality, delivery, and cost while responding to various market changes. In April 2022, in order to further accelerate our commitment to serving our customers, we transformed into Panasonic Connect.
We, at the Process Automation Business Division, provide solutions using our accumulated expertise and specialized edge devices combined with software as well as IoT, AI, and other latest technologies to achieve autonomous factories, which quickly adapt to any circumstances and continue to evolve autonomously. Furthermore, our Autonomous Supply Chain solution will lead to the total optimization of supply chains.
---
"Autonomous Factory," the future of manufacturing that continues to evolve from the worksite
The manufacturing industry continues to be buffeted by waves of change in the social environment and in customer demands. From a situation where manufacturing sites are responding with their own efforts, Panasonic aims to transform the manufacturing site into an "Autonomous Factory" where "5Ms" (huMan, Machine, Material, Method, and Measurement) is controlled autonomously by integrating on-site know-how and technology.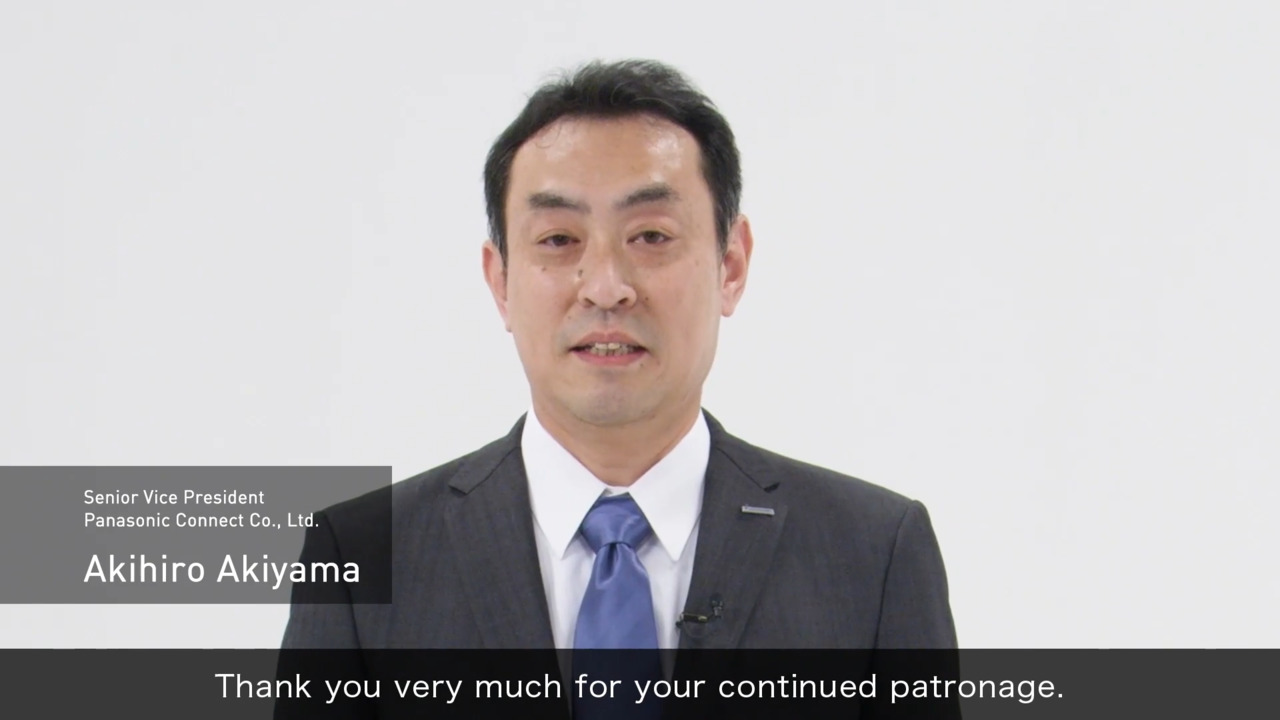 Areas where Panasonic can make contributions
Providing cutting-edge production equipment and manufacturing technology used in the production process of electronic devices, and in the bonding and processing of various materials
---
We create new solutions for customers in a variety of industries, including manufacturing, through the synergy of equipment that incorporates processing technologies for mounting, semiconductor FPD manufacturing, welding, and laser processing, as well as digital technologies centered on IoT and M2M, in the "Gemba Process" business domain, which Panasonic has defined as its core business.
We are a company that quickly creates new value and continues to serve our customers in the area of devices, process control systems, and operation and maintenance (O&M) services for the full range of manufacturing processes, particularly in the area of fine and precise processing, or "fine processing" technology.
---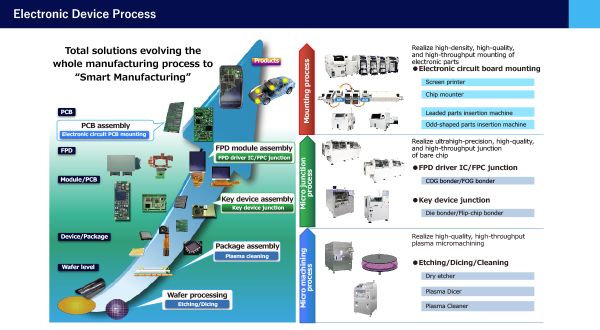 Electronic Device Process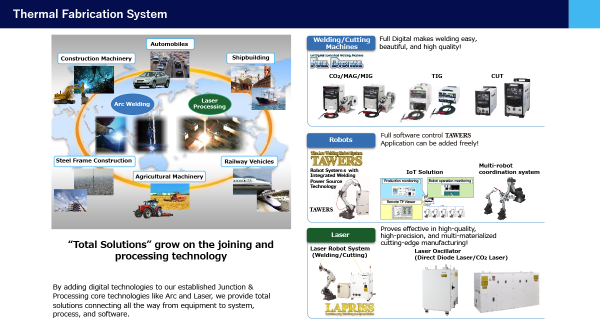 Thermal Fabrication System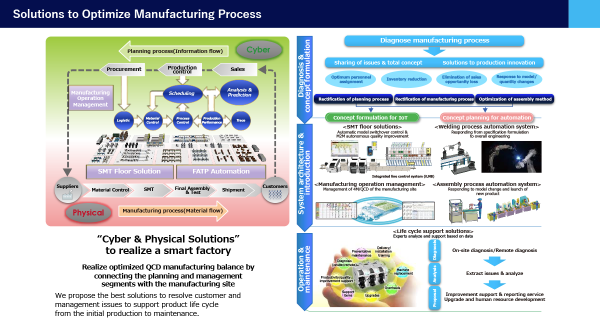 Solutions to Optimize Manufacturing Process